Introducing our NEW Limited Edition Enchanted Palette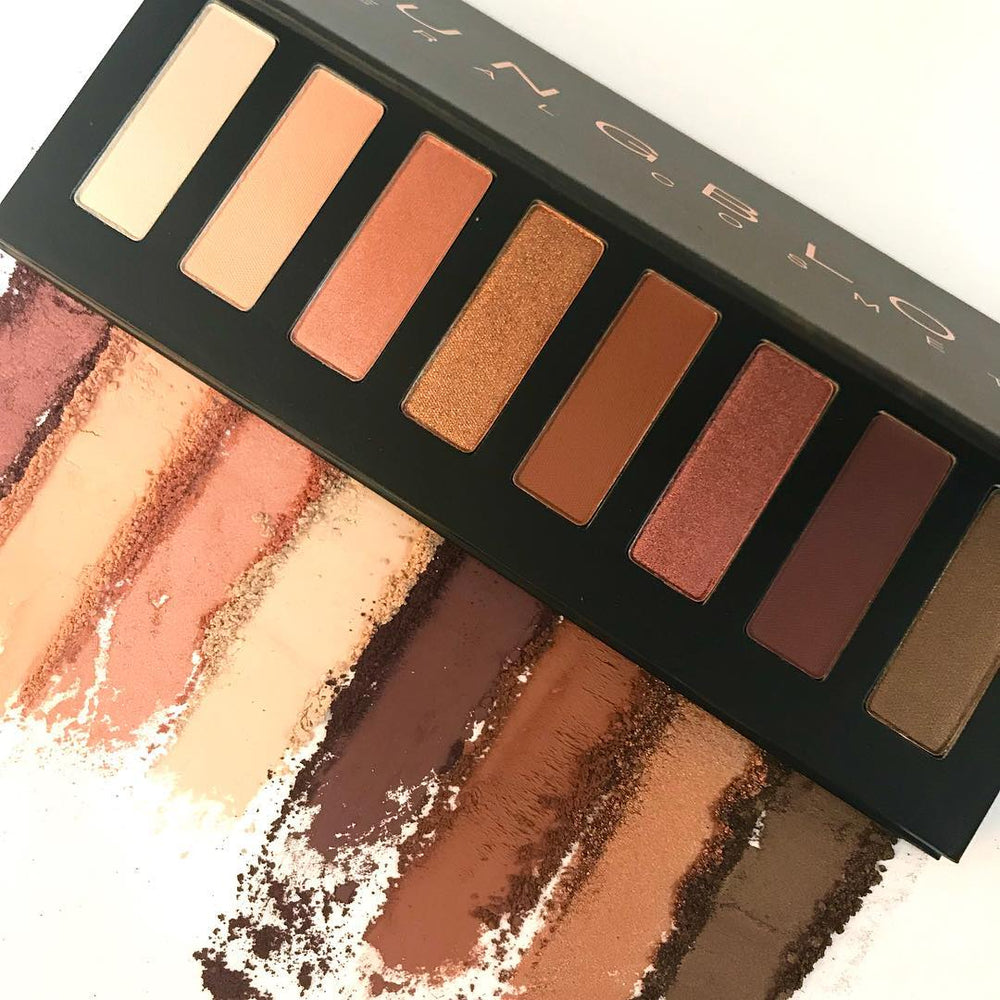 Cast a Spell
Whether you're a makeup novice or an insta-famous MUA (we're super jealous), this palette needs to be added to your makeup bag right now! It will be your go-to palette for slaying the day or casting spells by night (we promise).
Youngblood's first-ever eyeshadow palette has an unmatchable colour payoff, with 8 pigment rich, spell-binding shades in warm neutrals, shimmering coppers, and metallic golds; the perfect combination for creating a mesmerizing look. Work your magic using a creamy, metallic shade all over the lid for a dazzling wash of colour or layer our expertly paired matte shades for a sophisticated look.
Youngblood shadows are expertly crafted featuring natural ingredients like rice starch for unparalleled long-lasting wear, Mica for a subtle sheen and silky-smooth texture, and are Paraben-free and Peta certified cruelty-free.
Gaze - matte cream bisque
Cashmere - matte pale peach
Beaches & Cream - shimmering soft peach
Tease - metallic golden bronze
Bon Fire - matte deep sienna
Blaze - metallic rose copper
Red Rock - matte deep burgundy
Antiqued - shimmering bronze
Add this incredibly versatile and long-wear palette to your makeup bag today.
ONLY $84.95
Back to Blog