Look of the Month – Smoke Signals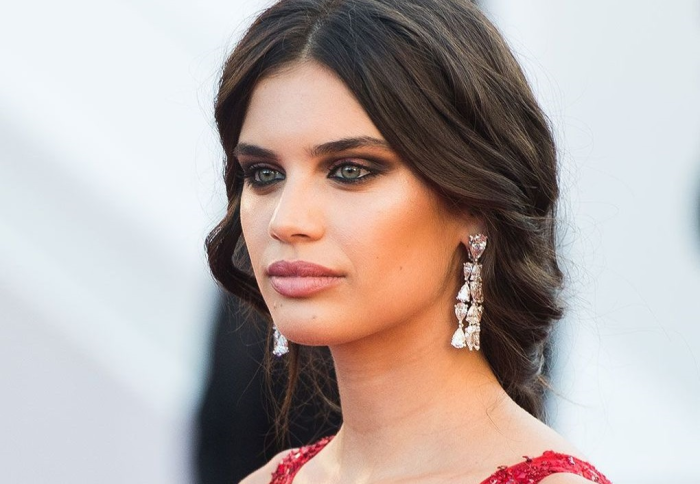 This season, the classic smokey eye has gotten a makeover. Channel Sara Sampio's sultry Cannes look, a smokey eye with warmer tones and deeper definition. Youngblood's latest eyeshadow palette, Desert Dreams, has us dreaming of dusty terracotta tones and deep onyx shades, perfect for all occasions.
BASE
Warming up in your fingers, apply the Mineral Primer across the entire face, creating a smooth base. With a flocked sponge, swipe the Crème to Powder Foundation in your shade onto your face and down your neck for a seamless blend. Then, using a Super Powder Brush, dust the Loose Rice Setting Powder across your face, focusing on your T-zone, to set your base.
EYES
Lightly define your brows using the Brow Sculpting Pencil, creating a natural look. Use the lightest shade in the Pressed Mineral Eyeshadow Quad, Desert Dreams (Heaven) under your brow bone, as an eyeshadow base. Using the Terracotta shade, with an Eyeshadow Brush, apply to the entire lid. Then, blend out using the black shade (Sable) into your crease, to define and smoke out towards the end of your eyebrow. Using the Luxurious Angled Brush, line your lower lash line with Sable, delicately blending out. Finish off the eyes with our Mineral Lengthening Mascara in Blackout.
CHEEKS
With the Contour Blush Brush, apply the closest Contour Palette shade to your skin tone to the hollows of your cheeks, temples and sides of your nose. Lightly dust Lunar Dust in Twilight across your cheekbones to highlight, taking away the intensity of the smoky eye.
LIPS
Finally, swipe the shade Bliss in our Lipstick across your lips.
Back to Blog