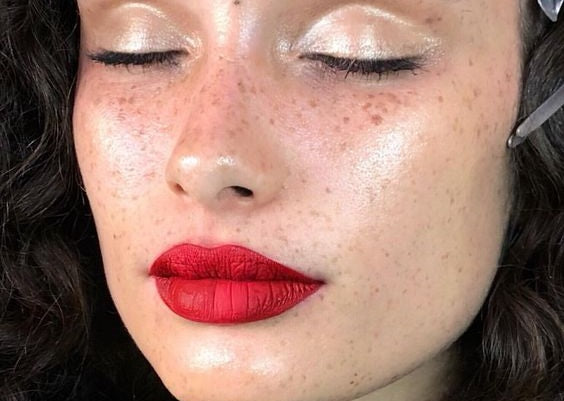 Beauty trends come and go, but matte lips and finishes are forever. Whether you are a dewy fanatic, or love everything velvety smooth, there is no escaping how good a matte lipstick looks on your lips. From the amazing colour-rich formulas to the long-lasting finish, here are our top reasons why we LOVE all things matte:
Pigment overload
It is easier than ever to paint your lips, without dragging on a non colour-rich formula and nothing comes out! In as little as two swipes, your lips are drenched in colour. Matte lipsticks are known to carry more pigment powder compared to satin or creme lipsticks, which means that your look is complete in less than 10 seconds! Go for a bold plum or red for evening, and stick to a matte nude, like our Lip Crayon in Santa Cruz for everyday.
Balmy textures
After the first influx of matte formulas and liquid lipsticks, matte were pushed to the aside and classified as very drying and chalky on the lips. This has changed in a BIG way, with matte formulas some of the most hydrating out there, and uber-lightweight on the lips so it genuinely feels like you're wearing nothing at all! The thick, waxy products of the past have evolved into lipsticks that need minimal pigment powder to make a statement. Our Matte Lip Crayons are infused with vitamin E, emollients and diamond powder to enrich and treat the lips while providing a packed pout.
Selfie-worthy
There's a reason why most celebs head out on the red carpet with matte lips in tow. The pillow-y look and strong pigment of matte lipsticks make it the perfect formulation to get that just-right selfie. The pure, clean colour of the product stands out against the softness of your skin tone AND also does your teeth a solid and brightens and whitens them immediately, making all attention goes to your gorgeous pout.
Lasts until bedtime
Looking for the perfect date night lip colour? You need to go matte. The pigment-rich formulas of matte lips mean that they cling to your lips for longer, literally lasting through dinner, movie snacks and a goodnight kiss. Even the most vibrant colours, like our Lip Crayon in Rodeo Red, seem to never budge out of place. A hot tip to make your matte last longer, is to blot and apply over and over to really ensure that that colour stays in place. Even your makeup remover might have trouble with this one...
Back to Blog