Makeup that Doesn't Sacrifice the Skin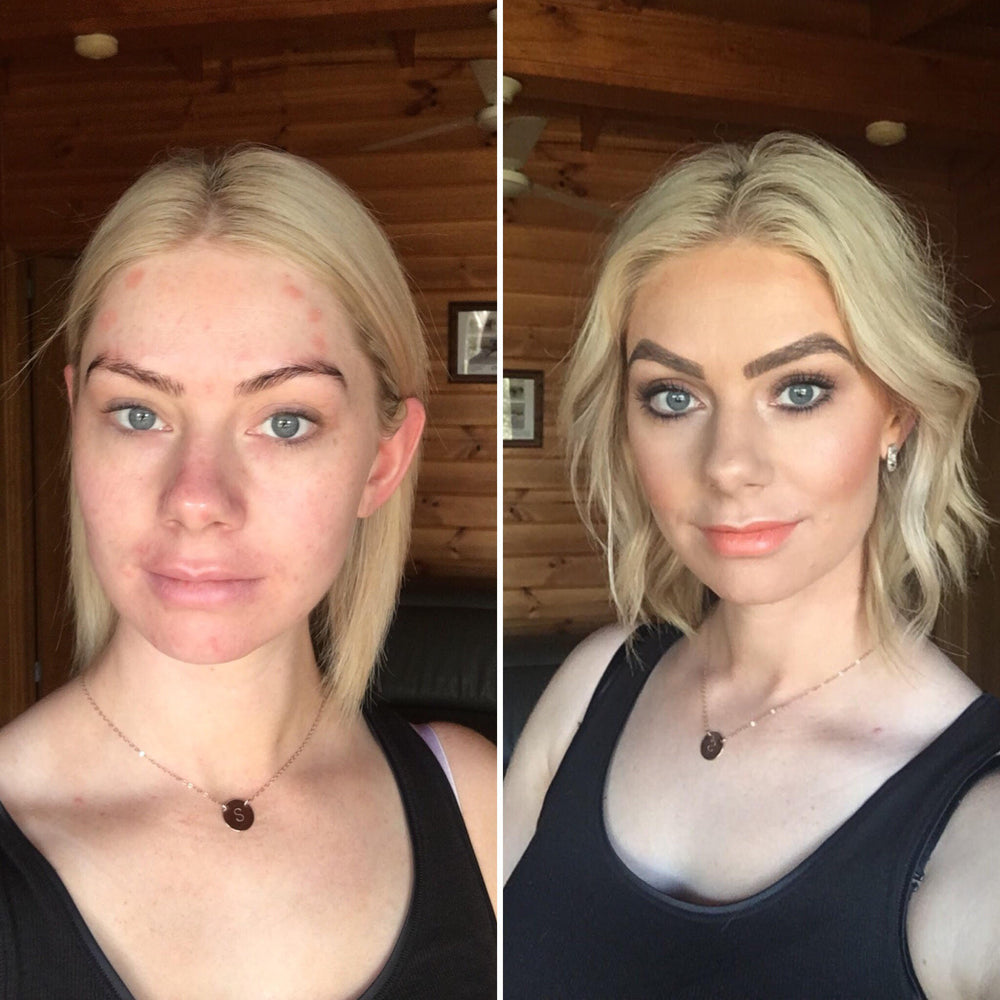 Imagine makeup so pure it won't cause any sacrifice to your skin; it won't clog or irritate, contains no unnatural chemicals, alcohol, preservatives or fillers such as talc, and is so gentle that it can be used on post-operative, or laser treated skin.
Mineral makeup is the topical solution for sufferers of acne, rosacea, pigmentation or those who have undergone an invasive skin treatment, to bestow confidence and beauty back into yourself after application.
For years the only option to cover unsightly blemishes or skin discolourations has been exxy traditional cosmetics companies that produced thick, heavy foundations that did nothing but clog up your skin and sacrifice healthy ingredients for full coverage. Now, Youngblood Mineral Cosmetics enters the game as a healthy, lightweight alternative of foundations, primers, eye, lip and cheek products that really perform to your client's needs.
Discover how Youngblood salon owner, Abbey Edwards, used only Youngblood products to cover the psoriasis on her skin.
FACE
Apply Mineral Primer over the face for a clean, clear base. Mix the Liquid Foundation in Sun Kissed with the Loose Mineral Foundation in Honey for a lightweight, yet full coverage look. Use the Ultimate Concealer in Medium under the eyes and around any skin blemishes and blend in using a Concealer Brush. Set the base with the Mineral Rice Setting Powder in Medium, and warm the look with the Mineral Radiance bronzer in Sundance.
EYES
Fill in the brows with the Brow Sculpting Pencil in Natural Brunette and set them in place with the Brow Artiste Wax. Using the Mineral Eyeshadow Quad in Desert Dreams, smoke the eye using the dark and terracotta shades and blend upwards with the light white shade. Highlight the brow bone with the Mineral Eyeshadow in Halo. Line the upper lash line of the eyes with the Eye Pencil in Chestnut, and apply a light coat of the Mineral Lengthening Mascara in Blackout, swiping upwards from the base of the lashes to the tip.
CHEEKS
Using a Contour Brush, apply the contour shade from the Contour Palette to the hollows of your cheeks, hairline and sides of nose. Blend out with the highlight shade in the palette. Warm the cheeks with a light swipe of Pressed Mineral Blush in Tangier, using the Luxurious Blush Brush, and apply from cheekbone to temple. Finish with the Luminous Crème Blush in Champagne Life, stippling the crème over the cheekbones.
LIPS
Apply a light application of the Lipstick in Sierra Sunset over your lips.
Back to Blog