All in one cleanser, toner and purifier. The ultimate Micellar Water you CAN'T live without!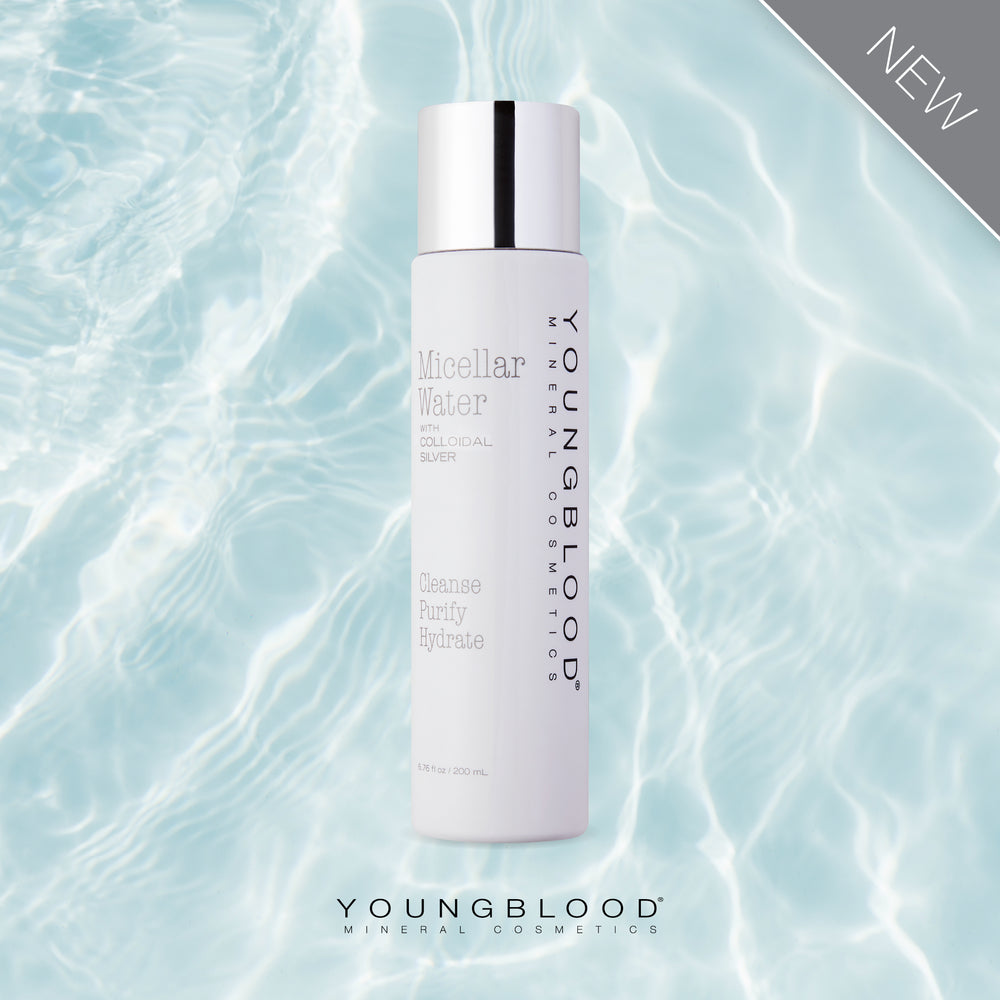 What is Micellar Water and why should you add it to your skincare routine? 
Ok, so there is no denying how life-changing Micellar Water is! There is no splashing or harsh scrubbing. Just a soothing feeling of wiping off your makeup after a long day. With a few swipes your face is left hydrated and refreshed with a beautiful scent.
Micellar Water is made up of micelles (tiny beads of cleansing oil molecules) suspended in water that attract dirt, oil and makeup away from the face with no rinsing required. Micelles lift and encapsulate impurities from the surface of the skin. Forget about owning five different products, Youngblood's formula acts as a cleanser, toner and purifier all in one, cutting down your cleanse time significantly! It is also the perfect travel companion with its multipurpose use of a pre-cleanser, brush cleaner and a corrector for your makeup mistakes!
Micellar water is very different to a normal cleanser. Some cleansers can be very drying, strip natural oils or simply may not be giving you the thorough cleanse, your skin deserves.  Youngblood's NEW Micellar Water with Colloidal Silver is perfect for all skin types and leaves skin perfectly cleansed, soft and supple. Colloidal Silver helps detoxify, purify and revitalise skin leaving it free of microbials and impurities. Perfect for those with ultra-sensitive skin. Infused with Lime Tree Blossom, Grapefruit and Cucumber Extracts which help calm and moisturise while micellar molecules cleanse the skin. This refreshing citrus formula immediately invigorates while creating a true trifecta of fresh skin that cleanses, tones and removes makeup without tightness or dryness.
Like a regular makeup remover — you just squirt some onto a cotton pad and swipe it over your face. The best part is you're not left with any oily residue and there's no need to rinse your skin afterwards.
So, what are you waiting for? Sweep away impurities, makeup and pollutants today with Youngblood Micellar Water.
ONLY $44.95
Back to Blog