Your New Years Beauty Look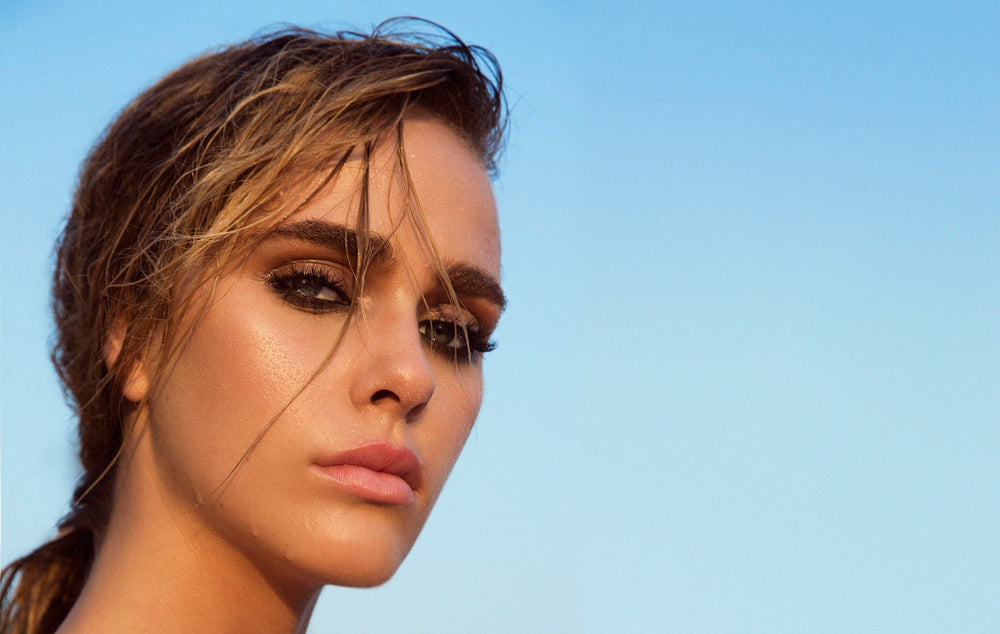 Look your best for the biggest night of the year, where we ring in 2018! Bring your star quality to the night of nights by letting your makeup do the talking. Whether you go all out or make a feature statement, we have the trending beauty looks that will get you looking flawless straight through to midnight and beyond!
Smokey Eyes and Lush Lashes
Something that has been trending this year is emphasising the eyes with long, luscious lashes and beautifully defined eyeshadow. What better way to say goodbye to 2017 than paying tribute to this amazing trend. Go all out with smoky eyeshadow with our Starlet Eyeshadow Quad, or for a more fashion-forward look, opt for our warm-toned terracotta smoky eye palette with our Desert Dreams Eyeshadow Quad. As lashes are still trending, make sure they pop with our Mineral Lengthening Mascara. Pair this daring eye look with peach toned cheeks and lips to offset the drama.
Red Lip Mania
Embrace New Years with a bold hue painted over your lips. A classic red lip is one that screams festive, and will instantly get you in the mood to celebrate. Pair your vibrant lips with a champagne golden eye look, or even go more natural with just a few coats of lush mascara and neutral shadow to prevent you from looking overdone. Our top pick for your New Years red lip in the Lip Kit Trio, featuring our Truly Red Lip Pencil, Rodeo Red Lip Crayon and Sinful Matte Lipstick.
Highlight that Blinds and Shimmers
Slay all the way into 2018 by starting the year off looking like a disco ball, a very classy on fleek disco ball! Give your New Years group something to talk about by highlighting your cheekbones with light reflecting minerals, and making your makeup the star of the show, forget the fireworks! Shine the night away with our Lunar Dust in Twilight for maximum impact. Pair your metallic highlight with glossy look lids and a contrasting matte lip with our Illuminate Palette on the eyes, and our #ColorCrays Matte Lip Crayon on the lips.
Bronzed Goddess
Perfect when paired with a metallic dress, highlight your natural facial features with similar warm tones, like bronze and copper. Create definition with a warm bronzer, like our Mineral Radiance in Sundance, to contour, highlight and give your skin some summer colour. Pair your bronzed look with neutral lips and subdued eyes to let your skin be the star of this look. Our top pick is our Mineral Radiance Bronzer Kit in Sundance, including the bronzer, our Eye-Illuminating Duo Pencil and a FREE California necklace to add some glitz to your look.
Back to Blog