Splendour in the Grass Beauty Inspo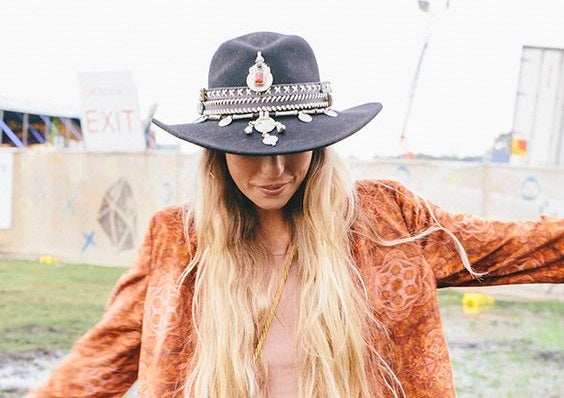 Byron's Splendour in the Grass is just days away, and while you may have already planned your outfit months ago, we thought we'd give you some makeup inspiration!
Go all glitter
A festival is the perfect time to get some amazing glitter and shimmer shades into your makeup look, without scaring your co-workers on the daily. Shani Grimmond's glitter look is dramatic without being 'too much', pairing with a matte complexion and natural lips. Use a bright eyeshadow base like our Pressed Eyeshadow in Sapphire or Jewel and top with Lunar Dust or skin-safe craft glitter for a more dramatic look.
Smoky eyes + Glossy hair
If glitter's just not your thing (let's be honest, it gets EVERYWHERE) opt for something slightly less glitter-based this year and pair a warm smoky eye with a subtle gold highlight and ultra-nude lips. Try the all matte Eyeshadow Quad, Desert Dreams for a terracotta smoky eye, and try the Matte Lip Crayon in Santa Cruz for a long-lasting pout.
Just bitten lips
Perfect your pout at Splendour with a dabbing of colour on your lips, and not much else. Taylor LaShae looks dewy and beautiful with a peachy pink on her lips and a smattering of eye liner, which is achievable with our Lipstick in Sierra Sunset, and Eye Pencil in Suede.
Bared back beauty
Take your beauty inspiration from Australia's festival queen Mimi Elashiry, and go almost completely bare. Proving that a natural glow is the best accessory, let your festival get up speak for itself and feel comfortable while you walk around the grounds. Hydrate your face with the Diamond Illuminator, and finish off with some Hi-Def Perfecting Powder and a dash of colour on your brows and lips and you are ready to go.
Are you going to Splendour in the Grass this year?
Back to Blog