The Best Makeup of the 2020 SAG Awards!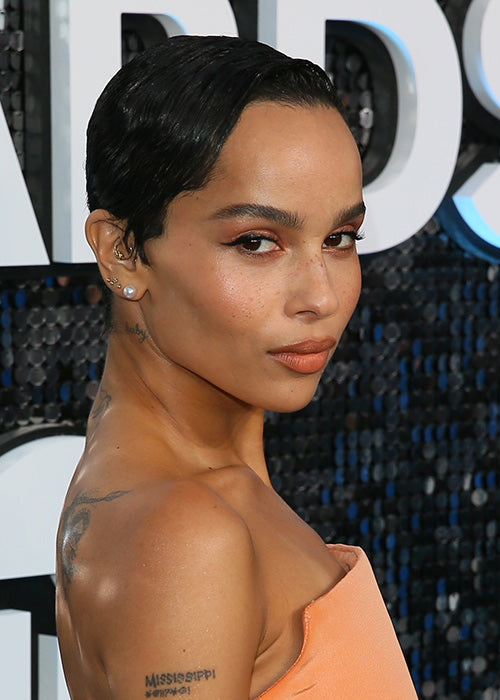 The 2020 awards season has continued this week, with scores of A-listers gracing us with their presence on the red carpet of the 26th Annual SAG (Screen Actors Guild) Awards, with the likes of Margot Robbie, Zoe Kravitz and Michelle Williams turning heads with their stunning beauty looks for the night.
Here are our picks for the best beauty looks for the 2020 SAG Awards.
Jennifer Aniston took home one of the biggest awards of the night winning Outstanding Performance by a Female Actor in a Drama Series. Whilst we applaud her very deserving win, we can't stop obsessing over her timeless makeup look!
Margot Robbie was nominated in the Best Supporting Actress category for her role in big-screen hit Bombshell, and while she missed out on the win, she most certainly won the red carpet with her makeup look paired with a perfectly effortless-looking updo.
Both of these beauties serving us with beautiful barely-there makeup paired with the perfect soft-pink lip and natural-looking blush.
Get the look by trying our 'Blossom' and "Posh' Pressed Mineral Blush and our 'Uptown' Lip Gloss.  
 Winged eyeliner is here to stay and going by the eclectic mix we saw on the red carpet, there are so many different versions to get inspired by for your next look!
Mum-to-be America Ferrera opted for an extremely bold wing, while Lupita Nyong'o let her wing have a little extra sparkle with silver eyeliner, which matched perfectly with her earrings. The flawless, doll-like beauty that is Zoe Kravitz kept her wing simple with a thin line and soft flick to finish. And last but certainly not least, award-winner Michelle Williams sported a classic Hollywood-glam look pairing her winged eyeliner with a timeless red lip.

The younger stars of Hollywood showcased that soft, neutral makeup paired with a little bit of shimmer is one way to execute the perfect awards-night glam! Stranger Things star Millie Bobby Brown wowed the red carpet with her flawless skin and she didn't stop there, her choice of natural brown shades with an added gold shimmer for her eyeshadow was simply enchanting. Get her look with our Enchanted Palette. Big Little Lies actress Kathryn Newton followed suit, adding extra sparkle with a beautiful bronze shadow to harmonise with an overall peach-toned look.
Our favourite beauty look from the night was from the gorgeous Game of Thrones actress and wife of Joe Jonas, Sophie Turner. Proving that less is more, Sophie's most striking feature, her beautiful blue eyes, stood out the most as they were complimented by glistening silver eyeshadow and voluminous lashes. 
Back to Blog