Youngblood at Sydney Beauty Expo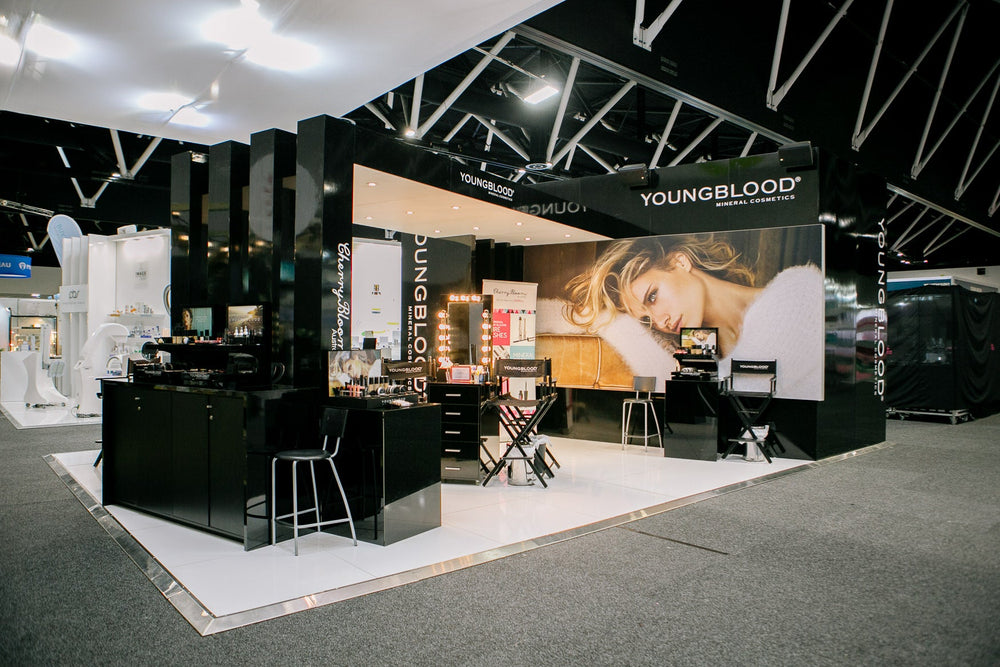 A 'must -see' on any beauty lovers' calendar, Youngblood took on one crazy and exciting weekend at Beauty Expo in Sydney.
The room was filled with a remarkable atmosphere showcasing everything beauty related under one roof. With over 260 exhibitors, attendees expanded their professional horizons and experienced the latest products, treatments, innovations, education and equipment.
If we do say so ourselves, Youngblood's huge stand was pumping all weekend! Youngblood held stand demonstrations and exclusive makeup masterclasses, showcasing the versatility and quality of Youngblood's mineral formulations. With a full team performing 4-minute makeovers, attendees were able to try products from the whole range. As not all mineral makeup is created equal, it was our chance to show off what makes Youngblood so different and unique in the industry.
Thinking about making the leap and introducing Youngblood into your salon or clinic?
Back to Blog