5 Ways to Sweat Proof your Makeup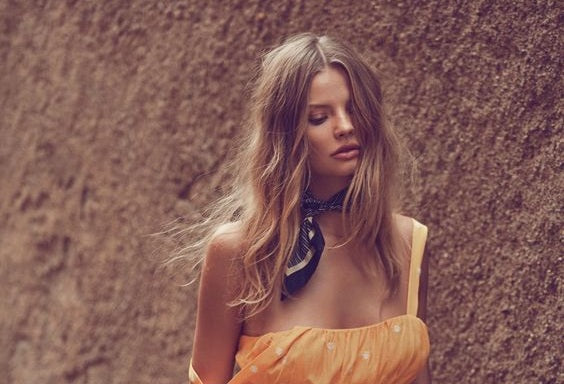 We're only halfway through and it's already been a long, hot summer. With the mercury hiking to (literally) record breaking temps, our regularly scheduled makeup routine that we've now perfected, needs updating. From bearing a sweaty (glistening) face to our makeup melting before we even get it anywhere near our face, we've got some tips to help keep your makeup fresh, flawless and sweat proof this summer:
Use an oil-free primer.
While you may want to apply the least amount of makeup layers possible, a primer can help keep your makeup in place all day without feeling heavy or cakey on the skin. Ensure you use an oil-free variety, like our CC Perfecting Primer (which contains kiwi fruit extract and rosa centifolia flower water to soothe the skin) and wait for it to completely set on your skin before applying your foundation to avoid it separating on your skin.
Apply makeup only to a cool, dry face.
There's nothing more difficult than applying your makeup while you are already hot, bothered and a little sweaty. Not only will you get easily irritated, but your makeup will not stay on all day long. After a shower, give your skin the time to cool and dry, or use a hand-held fan to hit your skin with a fresh blast of air to ensure your makeup stands the test of 30+ degree weather.
Go liquid.
While some formulas like our Loose Mineral Foundation works perfectly on hot summer's days, powders can quickly go south in unbearable heat and may result in a cakey appearance or your coverage separating throughout the day. Using our Liquid Mineral Foundation or Moisture Tint gives the look of dewy, natural skin without feeling heavy or too dry. Keeping focus on liquid and cream formulas, apply Crème Blush, highlight and swap your fave matte lipstick for a gorgeous Lipgloss during the day.
Multi-use your products.
Your gel liner doesn't just have to be a liner. We recommend using our Incredible Wear Gel Liner as an incredible cream eyeshadow colour. The strong staying power of the product will ensure it doesn't budge all day and night, ensuring your makeup stays intact. Make this look as sheer or as pigmented as you want going from day to night. Our top pick is the bronzed Sienna. Sweat proof approved!
Stay away from dark shades.
Keep your makeup looking more natural in summer, as dark colours are not only prone to smudging and shifting, but can age your look when too much moisture hits. Luckily, champagne pinks, golds and peach tones are trending right now and work across all areas (eyes, cheeks, lips) of the face. Using our Illuminate Palette, make sure to blend in to keep the look healthy looking, natural, to keep you looking fresh faced.
Will you take on these tips to keep your makeup sweat proof and gorgeous all summer?
Back to Blog