Beauty Essentials you Need in your Makeup Bag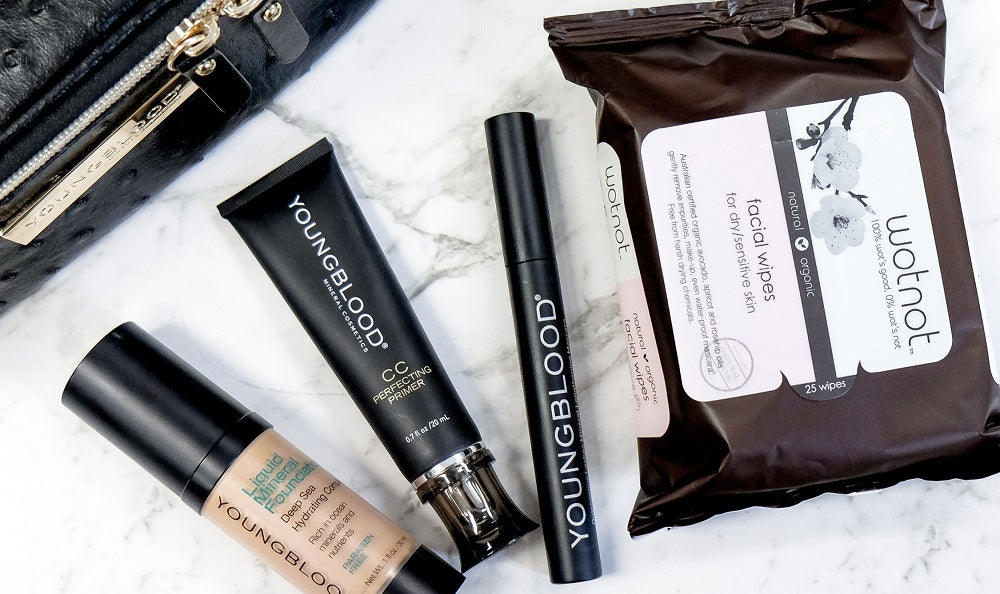 A good kit of beauty essentials are always the start to a flawless makeup look, and the key to perfecting your day-to-day makeup routine. It feels like we live out of our makeup bag – as if we'd be fine if our clothes and luggage got lost in transit but if your makeup bag went missing, that is a whole different story…
We have got the absolute beauty essentials you definitely need handy in your bag, no questions asked:
Moisturiser. 
You need a diverse moisturiser at the ready in your bag always. Make up just goes on better when your skin is properly hydrated! Our top choice is Image Skincare's Prevention + Daily Moisturiser. The light and creamy formula perfect for wearing under makeup as it absorbs instantly and plumps the skin.
Primer. 
Some say that a primer is pointless when you can just use a moisturiser. We're here to say they are wrong! Those who use primer daily will boast the difference a quality primer makes to your foundation application and longevity of your makeup. Our two primers, our classic Mineral Primer and our NEW CC perfecting Primer, are essentials in your make up bag. Not only do they hydrate the skin, but also help control shine and blur imperfections. Our mineral formulas make it feel like you are not even wearing anything, making it the best bet for your makeup bag.
Foundation. 
Your makeup bag is just not complete without a foundation, or a tinted moisturiser. Whether you like your coverage sheer and lightweight or full coverage, Youngblood has got you sorted. Our five foundation ranges are not only finely milled minerals, but are vegan and cruelty free too, meaning they are perfect for your skin, even when you are travelling as it does not clog your pores.
Mascara.
Did you know you should change out your mascara every three months? For easy touch ups, or that last minute dash to the train station in the mornings, mascara should always be handy in your makeup bag! Make sure the formula is nourishing on the lashes and intensely pigmented for maximum impact. Our Mineral Lengthening Mascara focuses on the length and volume of your lashes without skimping on hydration.
Setting Spray. 
The product you never thought you needed until you actually bought one, and now you'll never go back… Our Minerals in the Mist is the perfect addition to your makeup essentials as it works not only as a finishing spray to set your makeup, but as a refreshing spritz throughout the day and before applying your makeup. Because who doesn't want a dewy glow all day? Back to Blog