Bright Pink Lipstick Day 2017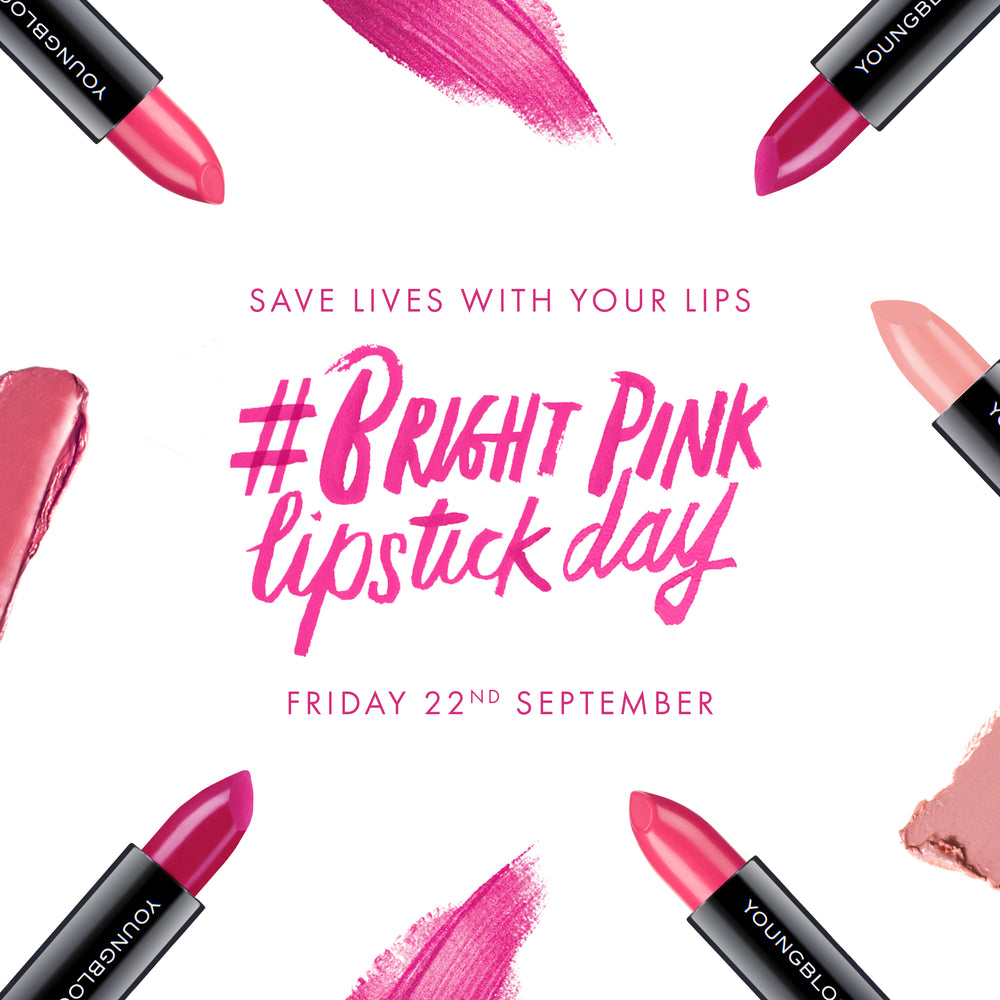 Okay ladies, it's time to get serious.
Here at Youngblood Mineral Cosmetics, we're all about making you look amazing on the OUTSIDE but more importantly, we want to help you understand what it means to feel amazing on the INSIDE - were doing this in support of Bright Pink Lipstick Day.
Breast cancer is currently the second most common cause of death in females with over 17,000 cases diagnosed so far in 2017 alone. In addition to this, over 1,000 women are expected to lose their battle with ovarian cancer this year.
We want to help empower our wonderful Youngblood community or women, so this year we've teamed up again with the Pink Hope foundation to celebrate Bright Pink Lipstick Day in an attempt to help fight the battle against cancer and learn what it really means to be healthy.
Health isn't just about eating right and exercising, ladies. Health is about knowing your risk of contracting diseases such as cancer and empowering yourself with as much knowledge as possible to do what you can to prevent it for yourself and others.
Pink Hope is a preventative health organisation working to ensure every individual can assess, manage and reduce their risk of breast and ovarian cancer, providing every family with the support they need. Pink Hope provide tools and information to help Australians "know" their risk of breast and ovarian cancer and learn how they can prevent it.
Pink Hope have reached thousands of families already and we at Youngblood Mineral Cosmetics want to help them reach more.
Friday, September 22nd, 2017 is Bright Pink Lipstick Day. On Bright Pink Lipstick Day we want you to wear your bright pink lipstick and ask your friends and family 3 simple questions;
How many people in my family have had cancer?
At what age?
What type of cancer?
Want to get involved? We're donating the ALL of the profits from the sales of our 3 brightest pink lipstick shades - Ooh La La Lipstick, Dragonfruit Lipstick and Charm Lipstick.
To make your purchase, shop online now or visit one of our participating salons.
To learn more about Bright Pink Lipstick Day or the Pink Hope foundation, visit their website.
Back to Blog