Clean Luxury Skincare is HERE!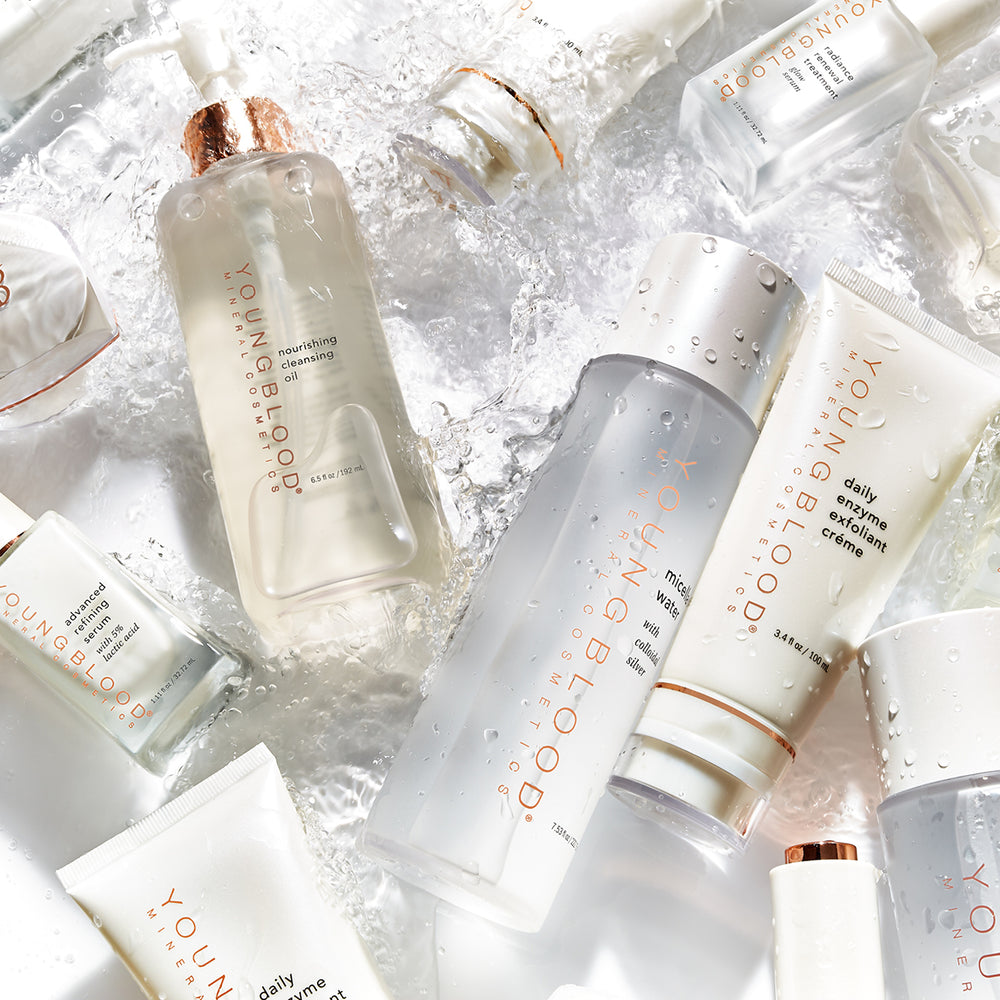 We are so excited to announce that our brand-new, Clean Luxury Skincare collection is now available! Built with a collection of effective and luxurious skincare products designed to complement the beloved cosmetics range, each of these standout formulas has been carefully created to help you achieve your best skin yet! But first...
The Youngblood Story & How We Arrived Here at Skincare
Youngblood Mineral Cosmetics was born out of founder, Pauline Youngblood's need to recommend healthy makeup to her clients to wear post-treatment. Now she is focusing on the first step in beautiful skin, high performing skincare.
During her many years as a dedicated beauty therapist, Pauline developed a strong sense of empathy for her patients suffering from serious skin conditions. Having experienced severe acne herself, she knew personally how it could negatively affect self–esteem. Her compassion for their needs and concerns inspired her to build a collection of effective and luxurious skincare products designed to complement her world-famous cosmetics.
"Women want skincare that is free from harmful chemicals but also high performing. That is what this line is about. This skincare is held to the same high standards we have for our cosmetics" - Pauline Youngblood.⁠
Clean Beauty, Clean Skincare
Pioneers in the clean beauty space, the entire Clean Luxury Skincare collection is;
Paraben free
Cruelty free
Artificial fragrance free
Loved by sensitive skin 
The All-Star Line Up
Nourishing Cleansing Oil
An ultra-lightweight gentle formula that helps break-down excess oils and clears pores without stripping the skin of natural hydration.
Daily Enzyme Exfoliant Creme
A never seen, dual-action formula that starts as a gentle enzyme peeling scrub then transforming into a rich, creamy, hydrating mask. It leaves the skin feeling like new, extremely hydrated and ultra-soft to the touch.

Advanced Refining Serum with 5% Lactic Acid
A powerful Lactic Acid serum that retexturizes and clarifies skin while reducing the appearance of dark spots and redness.

Radiance Renewal Treatment Glow Serum
An ultra-lightweight serum that quickly absorbs into the skin and leaves it with a subtle healthy glow.

NEW Micellar Water with Colloidal Silver
A cleansing water/toner that detoxifies and soothes skin leaving it feeling soft and hydrated.
NEW Eye Impact Revitalizing Eye Treatment
An ultra-cooling eye cream that will wake up your eyes by depuffing and hydrating the under-eye area with an infusion of Caffeine and Shea Butter.

Back to Blog