Your Colour Correcting Guide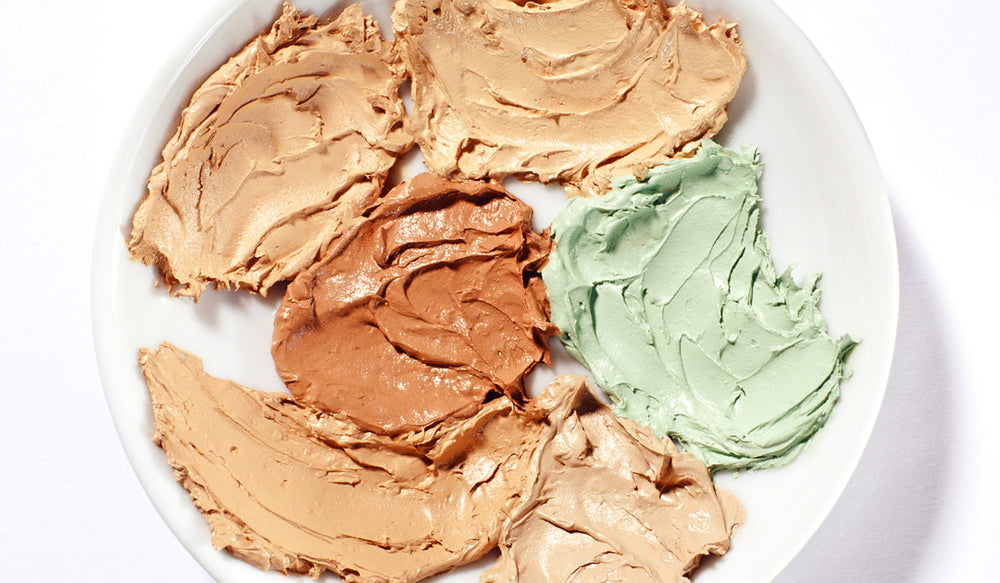 Haven't heard of colour correcting? That's okay! While colour correcting in the grand scheme of things is not a new thing (remember your mum's green tinged Clinique moisturiser?), mainstream colour correcting has recently hit the beauty world hard, and people are either quickly jumping on board, or scoffing at the thought of putting pinks, greens, yellows and purples on their faces.
While we continuously thank our lucky stars for the existence of concealer, colour correctors are befuddling beauty lovers all over. Being sold in stick, tub and palette form, colour correctors are being sold almost everywhere it seems now, but we still don't seem to know much about it.
Pick the colour opposite to your problem on the colour wheel e.g. for blue veins use a peach corrector
Here's your easy to follow – colour coded – guide to understanding, and eventually loving colour correcting:
Green – Green tinges and tones work to neutralise redness on the face. From angry acne blemishes, and spot scars to all-over redness symptoms from sunburn and rosacea, green in your concealer or primer work wonder to calm this red and provide yourself with an even skin tone.
Pink/Peach – These tones are ideal for brightening the under eye area of those with fair skin tones, masking fatigue signs seamlessly. Mixing tinges of red, orange and yellow, peachy correctors work best to combat blue and purples tones (these hues are opposite on the colour wheel), specifically seen on dark under eye circles by brightening and lightening the skin.
Yellow – This hue is ideal for eliminating the visibility of purple or blue bruises, veins and dark under eye circles, which hold purple undertones. Where peach correctors work well with fair skin, yellow does the same for those with olive or tan skin, brightening darker marks. Yellow correctors are one of the most common out there at the moment, as they work well to brighten skin that has been previously dull and hollow.
Purple – Lavender and lilac tones cancel out any unwanted yellow undertones on your skin. Those of you with pale or dull complexions with yellow tones will greatly benefit from adding a touch of purple to your makeup routine.
White – White correctors do double duty as a concealer and controlling your contour and highlight on your cheekbones. This hue helps you look much more awake, perfectly sitting on top of your cheekbones, under the eyes and under your brow bone, lifting your face and brightening it significantly.
Want to try it out? Youngblood Mineral Cosmetics has a foolproof corrector for you to test the trend, the Ultimate Corrector. This easy-to-use corrector has a yellow and peach shade for you to easily jump on the bandwagon without using some of the crazier correctors, cancelling out the dark circles and red tones on your skin.
Have you braved the world of colour correcting?
Back to Blog