Take your Makeup from Desk to Drinks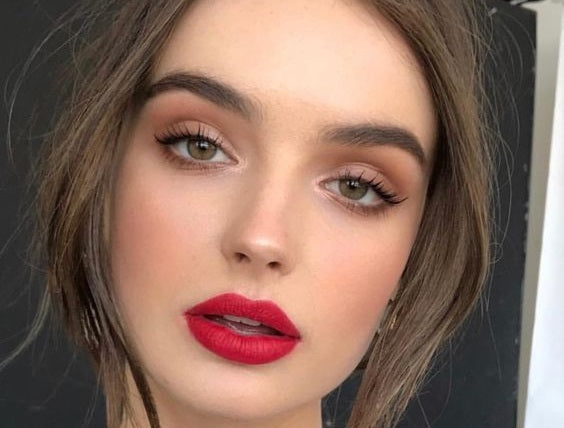 From the natural tones and subtle makeup we wear in the office, to the adventurous colours and techniques we show off during happy hour, desk to drinks makeup is a internationally recognised struggle. While our signature red lipstick may come out to play on the weekend, dramatic hues often are absent in the workplace.
But when you're heading out to 6pm drinks when you clock off at 5:30pm, what do you do? Here are our simple additions to your everyday makeup look to turn you from day-to-day to dramatic dynamo:
Highlight on fleek
Reflect as much light as the ice in your delicious cocktail with a dewy, lit-from-within complexion. Introduce some more intense shades into your look with our Luminous Creme Blush, and blend from your temple to the apples of your cheeks, for a slightly 80s, slightly fabulous injection of colour.
From nudes to racy reds
A gorgeous, but dramatic colour on the lips in the office may turn one too many heads, and in some may be prohibited (eek), but a deep red, or wine stained hue is the perfect way to amp up your look, with minimal effort. Once you clock off, swipe on a slick of our Lip Crayon in Napa Wine, or Lipstick in Fever, for a flirty, ready to dance look.
Go metallic
While shimmering golds, silvers and bronzes might only suit the Olympics according to your co-workers, we know you're dying to add a bit of glitz to your makeup. Instantly change the mood of your look with a metallic-toned eyeliner. Try our Liquid Metal Liners in Sterling or 18 Karat, mixed in with a dewy bronzed complexion, to emulate a cute disco ball on the dance floor.
Highlight, punchy lips or metallic tones... How do you take your makeup from desk to drinks?
Back to Blog