The most flattering lipstick shades for fair skin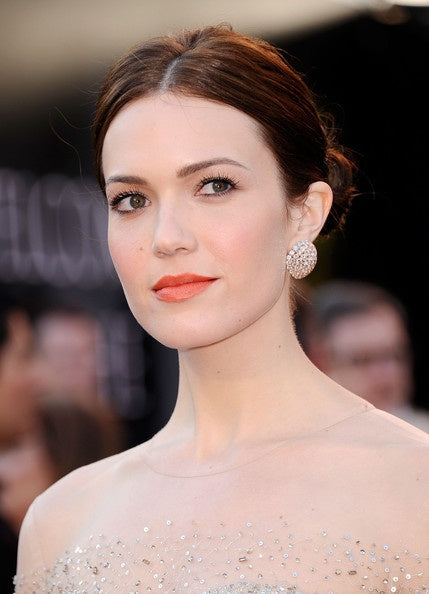 How often do you find yourself staring at shelves of lipstick, overwhelmed by the colour choices before walking away because you just can't decide? Safe to say we've all been there, but it doesn't have to be so difficult!
The key is knowing straight up what shades suit your skin tone, and today we're focusing on our fair-skinned beauties. Keep reading to find out what lipstick colours will flatter your complexion and have you turning heads!
Pink
Believe it or not, one of the best lipstick shades for fair skin is bright pink. Just take a look at the incredible Emma Stone to see how this feminine-yet-bold shade lights up her face! Try shades 'Destiny' or 'Cedar' in the Youngblood Mineral Lipstick collection to achieve a similar look.
Good news! Fair-skinned babes don't have to avoid the glamorous reds when it comes to lippy! A red wine or burgundy shade instantly achieves a dramatic "vamp" look (we suggest pairing the Pinot Lip Liner Pencil with our 'Kranberry' lipstick shade for a look like Kate Bosworth's), while a classic red lipstick only needs lashings of mascara for a sidekick (go for Youngblood's Intimatte Mineral Lipstick in 'Fever' if you're more into Amanda Seyfried's red carpet look).
A playful, vibrant hue that's universally flattering, it's no surprise that coral is Pantone's 2019 Colour of the Year! Falling between pink and orange on the colour spectrum, pinky corals work best on those with fair skin and we suggest our lipstick shade 'Tanjelo' for a bright pop of colour!
Back to Blog