The Biggest Foundation Faux Pas, Conquered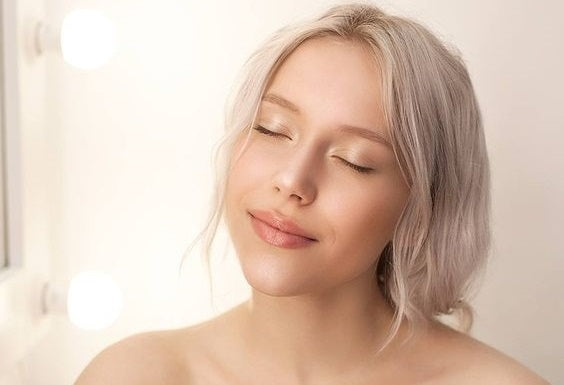 What is worse than walking around town like your makeup is ON FLEEK, and suddenly realising the horrific truth, your foundation is 2-3 shades darker than your actual skin tone?
The. Horror.
No, we're not talking about the classic mistake we all made in high school, and purposely buying a foundation shade way too dark for your skin. We're talking about the unexpected sneak attack faux pas that happens all thanks to a little process called oxidisation.
Oxidisation, like a sniper in the woods (yes, it's that serious), can hit you at any time, using any foundation formula. It is a natural process that is caused by the reaction between your skin's natural oils, pH levels and air humidity, and the oils and pigments in the actual foundation.
Luckily, Youngblood's 5 foundation types are prone to this process, with the natural minerals and ingredients gliding over your skin and staying put (and the right shade) all day. But if you want more insurance, we've got you covered:
Use a good primer. A primer creates a barrier between your skin and the foundation, not only giving you a more airbrushed look, but can prevent the foundation formula from reacting with your skin. Our newest primer, the CC Perfecting Primer is perfect for those prone to oiliness, giving you a satin-matte finish and correcting pigmentation or dark circles on your skin.
Hydrate your face. There's nothing worse for your foundation than a dry, dehydrated canvas of skin. Spritz our Minerals in the Mist onto a flocked sponge or foundation brush to apply your base, patting it onto the skin. This refreshes your skin before application and you can use this trick throughout the day to blend out any oxidisation that's beginning to develop.
Embrace the wonders of setting powder. If you don't already use a translucent setting powder, where have you been? Setting your foundation with a translucent powder allows your base to latch in place, and absorb any excess oils that are sitting in your skin. Touch up with our Hi-Definition Mineral Perfecting Powder after your first application and throughout the day to avoid your foundation turning nasty!
Complete the look with a setting spray. If anything can one up a setting powder, it's a setting spray. Not only is our Minerals in the Mist perfect for priming and refreshing, but it can lock your foundation moisture in, keeping your look fresh for hours. This step is a must for preventing oxidisation.
Back to Blog