Look of the Month: Golden Hour Makeup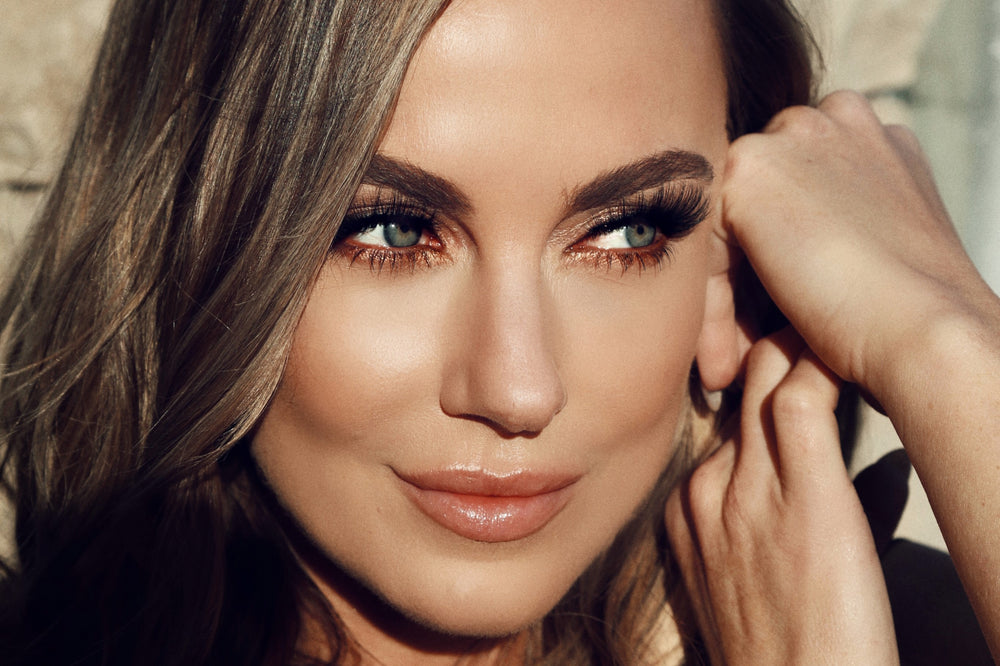 Have you ever noticed those beautiful selfies on Instagram where someone is in direct sunlight and they look like a glowing goddess? This complexion perfection is instantly achieved when skin is illuminated by golden hour - AKA magic hour, where the sun warms you up and makes you glow in all the right places. But why should we have to limit this look to one hour of the day? Rather than chasing the sun, we have some products to achieve that same radiance all day long.
Golden hour is all about the natural, effortless glow. We want to start with a base product that is going to make our skin look and feel healthy and hydrated. To begin, we love to use our cream Illuminator with Diamond Powder all over the face. The luminosity of the diamond dust is going to catch and reflect any light throughout the day for a subtle glow from within. For extra coverage, mix together with our Liquid Mineral Foundation.
Next step is to add dimension and colour. One of the most beautiful aspects of golden hour is the bronze hues it creates. To look effortlessly sun-kissed, we dip into our 'Sundance' Mineral Radiance Powder.  It's a triple threat when it comes to achieving an all-in-one colour balance. Simply swirl a large powder brush in circular motions to mix all three shades, and lightly sweep across the cheekbones, corners of the forehead and jawline. The bronze minerals are designed to warm up your skin, while the apricot undertone of the blush will give you just the right amount of rosiness. To add dimension to the eye area, take an eyeshadow blender brush and sweep back and forth in the crease of the eyelid with a windshield wiper-like motion.
Still want to crank up the sun just a little bit more? Our Lunar Dust is the perfect highlight to finish off natural, dewy skin. With a small blush brush, we like to lightly sweep onto the cheekbones, above the brow arches, cupids bow, and the button of the nose.
For finishing touches to bring everything together, we apply our Outrageous Lashes Full Volume Mascara for a voluminous, clump-free lash. Then, our Mesmerize Lipgloss to maintain hydrated lips with a natural pop of colour!
Shop the full Youngblood range online, or click here to find your nearest stockist.
Back to Blog