The Makeup Mistakes That Are Actually Making You Look Older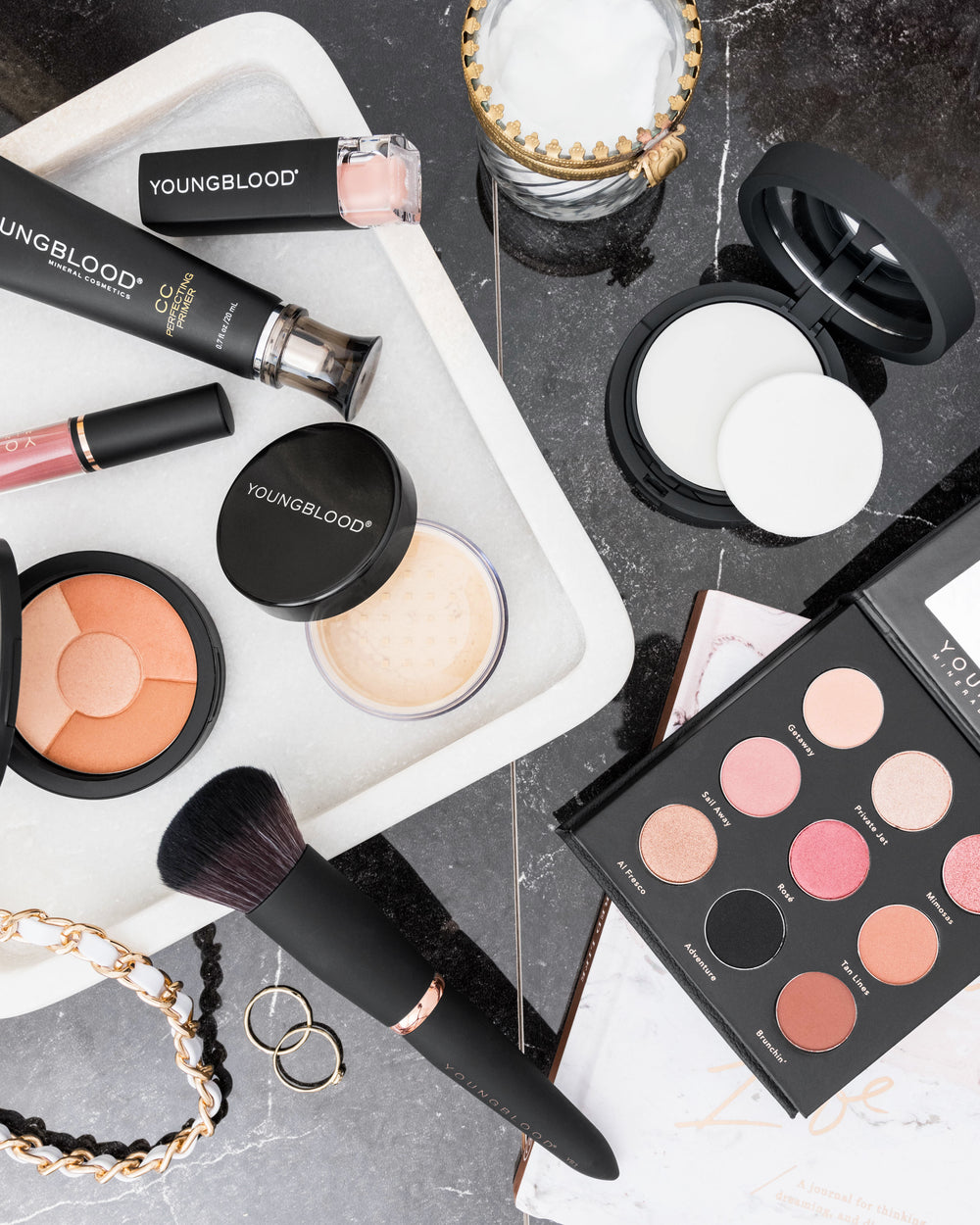 In a time where the makeup industry is being dominated by YouTube tutorials, TikTok minute-long transformations, Instagram beauty influencers and more – it's no surprise that we are inundated with conflicting tips, tricks and trends. From sculpting, defining and contouring our faces, to the easy hacks we learn to leave our skin with that glowing, summer-inspired, "no-makeup" look.
There's no denying that one of the biggest and most sought-after goals that makeup artists, beauty therapists and people like you and I aim for is younger-looking skin and that "youthful glow". However, you probably didn't know about these major mistakes that many of us might make that make us look years older!
You're forgetting to use a primer
If you're not using a primer, there's a chance that you are undoing all the hard work of your foundation and concealer. Especially when one of your main concerns might be fine lines, wrinkles and under-eye bags. Primer is the essential link between your skincare and your makeup, and a must-have product for achieving younger-looking skin.
Our best-selling Mineral Primer is a complexion essential; not only providing your makeup application with the perfect base, but it's also hugely influential in blurring the appearance of fine lines, wrinkles and pores. It's key ingredients of hyaluronic acid, silicone and vitamin E fill out your wrinkles and provide a smooth canvas for your foundation and concealer.
Head to our blog here to find the best primer for your skin type.
You aren't using a brow pencil to give you an instant brow lift
Makeup is a powerful tool, so much so that we believe with the right application and following these Pro Tips – you can work tiny miracles (like giving yourself an instant brow lift with our On Point Brow Defining Pencil!). Start by filling and shaping your eye brows in a direction towards your temples, ensuring the end of your brows are elevated higher than the inner edges. This will give your face an instant yet subtle lift, chipping away years of your age. 
Additionally, unlike some brow products that are filled with nasties that leave pesky pimples or blemishes around or under your brows, our On Point Brow Pencil is filed with Vitamin E and C with skin conditioning agents that deliver pigment rich colour to build and intensify your brows. Available in 3 shades; Blonde, Brown and Dark Brown.
You're applying your blush wrong
This is one trend in particular that is sweeping the TikTok nation! For many years, we have applied our blush to the apples of our cheeks to give us a natural flush of colour – when really, we should be positioning it on the higher points of our cheek bones.
Whilst applying your blush using the old school method will still give your cheeks a healthy glow, you might also be running the risk of making your cheeks look heavier, thus older. By following this hack of placing it on the higher points, your cheek bones will be more defined and you will notice your face lift in a way that will shed years of your age!
Simply place two fingers flat next to your nose vertically, then take your YB5 Cheek Brush and apply your Pressed Mineral Blush in a sweeping motion upwards on top of your cheek bones and towards your temples.
Our Pressed Mineral Blush shades are highly pigmented and give cheeks and temples a natural looking flush with buildable coverage; available in 8 shades.
You're using the wrong foundation
If your skin errs on the side of dry, mature or you're finding your foundation is drawing more attention to your fine lines and wrinkles than you'd like – it might be time to switch to our Crème to Powder Foundation. This 2-in-1 transformation formula goes on creamy and sets to a luminous, powdery finish.
Unlike many foundations that leave creases in the skin where your fine lines and wrinkles might sit, the Youngblood Crème to Powder Foundation is light on the skin; concealing these lines and wrinkles and helping to balance skin tone.
You're stuck in 2010 and using eyeliner on your waterline
Here at Youngblood, we're your biggest advocates for leaving heavy, waterline eyeliner in 2010; after all, why would want to add more shadow to the area of your face that shows the effects of ageing the most? Instead, choose to use our creamy Legit Pencil Eyeliner and apply to your top lash line softly, blending with your eyeshadow thanks to our YB12 Line Perfecting Brush.
You're using TOO much undereye concealer.
Whilst eye bags, crow's feet and skin discolouration under the eyes can be scary and our kneejerk reaction may be to cake on the concealer using layers upon layers; this will only accentuate signs of ageing. Instead, take a light-weight concealer such as our Ultimate Concealer with our YB10 Precision Concealer Brush and press the product gently into your problem areas.
Another major debate in the makeup world right now is the correct way to apply your concealer under your eyes. Whilst the answer varies depending on your skin concerns and overall makeup goals – we suggest following this application method. Designed to give eyes a little pick-me-up and your face that overall age-defying lift; simply apply your concealer to the inner corner of your eyes, leave the middle under eye area concealer free, then go in with a tapping motion from your under outer corner to your temple.
Whilst of course ageing is beautiful, there's no denying that we are forever on the hunt for makeup and skincare trends that will help us to hold onto that youthful glow. By following these simple hacks, you'll be left with an age-defying makeup look that makes you look like a professional!   
Back to Blog