Make Way for Monochromatic Makeup!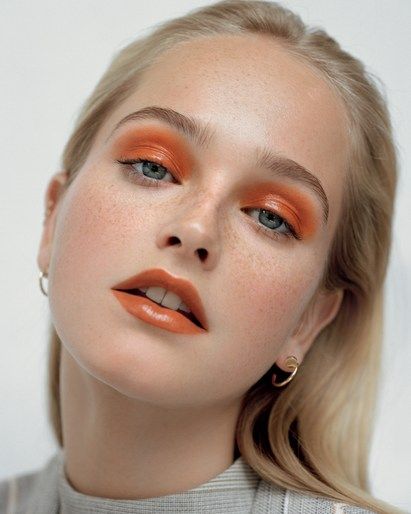 Monochromatic is one of the easiest make-up looks to create that in its simplicity, has the power to reduce your age by years.
We get that the word itself is kind of daunting and long, leaving the impression that it would take expert-level artistry and years of experience to master. But fear not! Because this shade matching trend is taking the world by storm and all you need is a few signature products!
So, what exactly is it?
Monochromatic make-up is the simple art of using all the colours of a single hue, matching the shade of your eyeshadow with your lipstick and even your blush. This trending technique has been around since the 1950s, offering an easy yet effective look that works for all skin tones and ages. It's a current hit with A-list celebrities, with the likes of Margot Robbie, Emma Roberts and Rihanna embracing it often.
When perfecting the look, imagine that each of your facial features is a big copycat – your eyes should mimic your lips and your cheeks should mimic your lips. Get playful with the shade you are using and try using different textures like creams, liquids, gels, glosses and powders to mix up your monochromatic look!
Choosing Your Shade
In choosing your shade that you will use for this look, always pick a colour that flatters your skin tone and features! Test and try out different shades to find the one that you love the most, but as a general rule of thumb try the below match-ups;
Blue Eyes work best with warm colours, so try shades with orange undertones and rich browns or shimmery gold and bronzes.
Green Eyes are best complimented by shades in the pink and purple family, with rusty bronze and mahogany's adding shimmer.
If you have Brown Eyes, go with beautiful rich neutral shades and;
Hazel Eyes can use a versatile mix of shades for the previously mentioned green and brown eyes.
If you want a more natural look, try more neutral shades…think tans and peach hues and on the flip side if you are feeling brilliant and bold, test out some crazy bright colours!
How to Create a Monochromatic Look
Let's step through how to master your Youngblood monochromatic makeup look, using neutral and bronze shades as an example;
Apply your primer & foundation
On your eyes, apply our Sundance Mineral Radiance as a colour wash all over the eye from the lash line to the socket with a Shadow Brush. The Sundance multi-dimensional bronzer contains four shades that offer a gorgeously soft, peachy glow – pick any of the four colours that make your eyes pop the most!
Stick with your Sundance Mineral Radiance for your eyeliner too, just simply use a *wet Line Perfecting or Pencil Brush and you are good to go. Alternatively, you can use a dark brown pencil or shadow along the top lash line.
Guess what product we are using for the cheeks as well? Yep, that's right…your versatile  Sundance Mineral Radiance Bronzer - Try and use the same colour on your cheeks as you used on your eyes so it's a true monochromatic look. If you want your overall look to be a little more pinky, try our  Splendour Mineral Radiance Bronzer.
Use a lip colour that is in the same colour tone range as your eye and cheek colour, so you are being truly monochromatic. For this look try using our Pout Lip Liner Pencil and Coral Beach Lipstick. Other lip colours that will help you nail this look are Muse and Honey Nut.
Done!
You can see just how easy the monochromatic look is and the best thing about our range is that a lot of our products are extremely versatile, just like the  Sundance Mineral Radiance Bronzer used above. Get creative! Try our  Santa Cruz and Angeleno Lip Crayons on your cheeks as well as your eyes, or our  Primrose, Pretty Young Thing or Uptown Lip Glosses as an eyeshadow if you are going for that glossy wet look.
Take a break from the extensive blending and buffing routine that always has you leaving the house in a hurry, and say a big hello to your new best asset…monochromatic make-up.
Back to Blog