Lipstick Lovers Unite as We Celebrate National Lipstick Day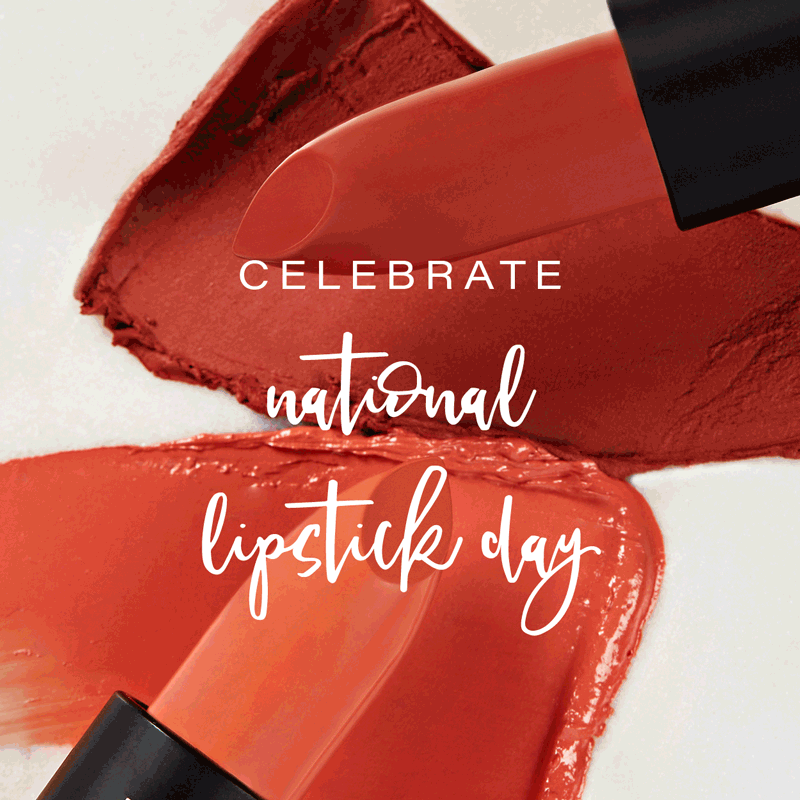 Did you know 65% of women use lipstick daily, and 25% won't leave the house without wearing it? Or that 90% of women feel that wearing lipstick makes them feel more confident about themselves? These numbers alone give us a reason to celebrate the undeniable power of lipstick not just today, but every day of the year!
Celebrate 2020 National Lipstick Day with pigment-rich colours enriched with natural oils and vitamins from Youngblood.
ProTip #1 – Always use lip liner! To avoid any 'bleeding' or smudging of colour, line your lips with a pigmented lip liner to act as a barrier between your lips and skin around your mouth. Lip liner can also create a much more defined and plumper pout.
Get to know our Lip Products
Lip Liner Pencil
Key Ingredients: Vitamin E
Key Benefits:
Hydrating
Smudge-proof formula
Resits, feathering, bleeding and transfer
Available in 7 shades
Hydrating Liquid Lip Crème
Key Ingredients: Jojoba Seed Oil Shea Butter and Honeysuckle Extract
Key Benefits:
An innovative, new formula applies as a creamy liquid and dries down as a soft, matte finish.
Luxurious hydration for an ultra-comfortable, weightless, velvet-smooth application
Available in 6 shades
Colour Cray Lip Crayon
Key Ingredients: Vitamin E, Diamond Powder and Silica
Key Benefits:
Matte and sheer finish
Ultra-hydrating lip crayon
Intense pigment, long-lasting and moisturising qualities
Lip pencil precision
Available in 5 sheer shades and 7 matte shades
ProTip #2 – Avoid the ultimate lipstick disaster by gliding your finger through to your lips to prevent any lipstick from transferring from your beautifully prepped lips to your teeth.
Lipgloss
Key Ingredients: Mica, Vitamin E and Sunflower Seed Oil
Key Benefits:
Lightweight, high shine gloss
Non-sticky finish
Hydrates, protects and moisturisers lips
Available in 12 shades
Mineral Crème Lipstick
Key Ingredients: Mica, Jojoba Seed Oil, Vitamin E, Sunflower Seed Oil & Aloe Vera Extract.
Key Benefits:
Luxurious high-pigment colours
Hydrating crème and matte formulas
Available in 17 crème shades & 6 matte shades
5 Lip Laws to follow on National Lipstick Day
Exfoliate your lips for a smooth base for your lipstick.
Apply foundation on top of your pout to deliver the truest lip colour to the tube.
Always, always, always use a lip liner to avoid your lipstick 'bleeding' or smudging down your face.
Highlight your cupids bow for a more defined pout.
Glide your finger between your lips to avoid the dreaded lipstick-on-teeth situation.
ProTip #3 – Your lips can get dry and flaky when they are not taken care of. Gently exfoliate your lips prior to lipstick application to make sure your bold, bright lippy glides on flawlessly.
Back to Blog