Which Primer & Foundation Duo is Right for You?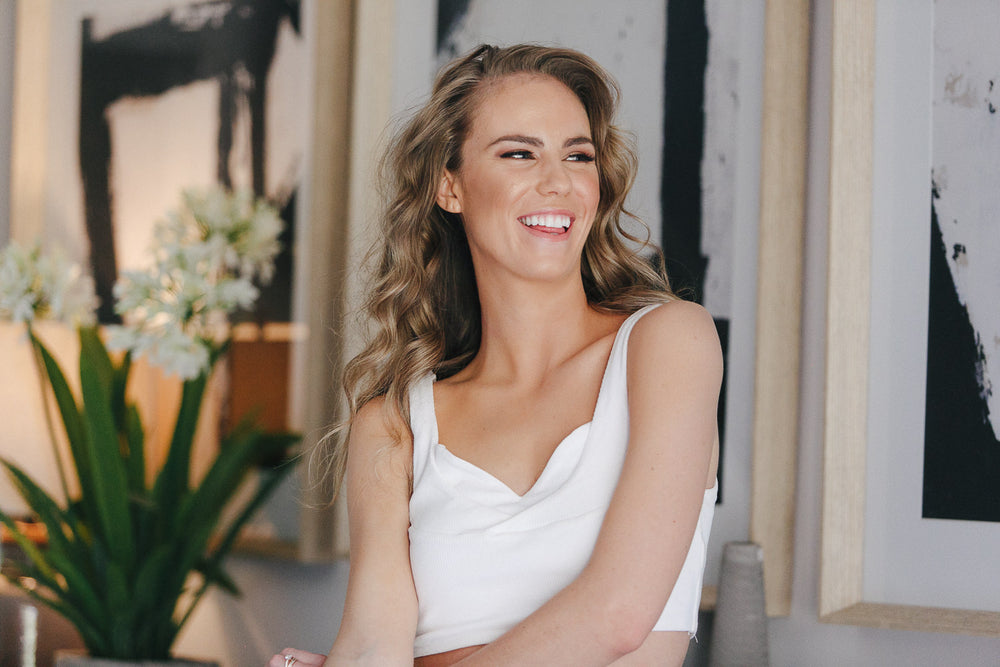 It's no secret that your foundation routine can make or break your entire makeup look! The key to this flawless foundation success? A good primer and foundation that is suited to your skin type!
Primers are kind of like a gift from the makeup gods – minimising the appearance of pores, fine lines and wrinkles, reducing redness, hydrating the skin, brightening, mattifying and correcting the colour of the skin, preventing oxidisation and keeping your makeup flawless until you're ready to take it off.
When it comes to choosing a primer and foundation, it's really important to pick your products that work for your skin and not against it. Read on to discover your primer and foundation dream team!
Oily/Acne-Prone Skin
Your duo:
Primer: Anti-Shine Mattifier OR Rice Setting Powder
Foundation: Pressed Mineral Foundation
Absorb excess oils and control shine without drying your skin with our Anti-Shine Mattifier, and pair with our Rice Setting Powder if you're worried about large pores! Don't be fooled by the name – our Rice Setting Powder is a multipurpose product that is a primer, setting powder and blotting powder all in one (you can read more about it here)! The combination of rice powder, corn starch and minerals absorb excess oils and diminish the appearance of pores, fine lines and wrinkles (win!).
And the yin to your primer's yang? Our Pressed Mineral Foundation. Available in nine shades and offering medium coverage, rice starch absorbs excess oil for a silky, mattifying effect.
Dry Skin
Your Duo:
Primer: Mineral Primer
Foundation: Liquid Mineral Foundation
Dry skin needs hydration and nourishment, and our bestselling Mineral Primer contains Jojoba Seed Oil and Vitamin E to moisturise and soothe dry, irritated skin, while the silica formula creates a perfectly smooth base for your foundation.
Match this with our Liquid Mineral Foundation that contains Cactus Flower Extract, Cucumber Extract and Squalene for optimal hydration, and Magnolia Bark Extract to prevent the loss of skin elasticity and wrinkles. Available in 14 shades, it provides a medium coverage and a luminous finish.
Combination Skin
Your Duo:
Primer: Mineral Primer
Foundation: Mineral Moisture Tint
Balancing your skin's oils while hydrating your dry areas is the key to flawless makeup for combination skin. Our Mineral Primer instantly reduces pores, fine lines and wrinkles and hydrates your skin without leaving it feeling greasy, while our Mineral Radiance Moisture Tint (available in five shades) leaves your skin hydrated and soothed with its natural, sheer coverage.
Mature Skin:
Your Duo:
Primer: Mineral Primer
Foundation: Crème to Powder Foundation
Mature skin needs hydration, and products that soothe the skin and minimise fine lines are a bonus! Our Mineral Primer blurs fine lines and wrinkles contains powerful anti-ageing minerals Smithsonite, Rhodochrosite, Malachite and Hematite that protect your skin from environmental damage and optimise collagen production, and hydrates and soothes skin with Jojoba Seed Oil and Vitamin E.
Your primer's skin-saving sidekick? Our Crème to Powder Foundation! This transformative foundation goes on creamy, sets to a luminous, powdery finish, and contains Algae Extract to condition skin and prevent premature ageing. Available in eight shades that offer medium coverage, Vitamins C and E soothe, hydrate and reduce the damage caused by environmental pollution and free radicals.
Normal Skin
Your Duo:
Primer: CC Perfecting Primer
Foundation: Loose Mineral Foundation
We love our CC Perfecting Primer and Loose Mineral Foundation for this skin type. A multitasking powerhouse that minimises pores and fine lines, balances skin tone, corrects texture and controls shine, the CC Perfecting Primer can be worn on its own for a natural no-makeup look, or under foundation.
Pair our CC Perfecting Primer (or any of our other primers) with our Loose Mineral Foundation for a beautifully flawless complexion. A concealer, foundation and powder all-in-one, that provides a luminous finish with completely customisable coverage, it's no surprise our Loose Mineral Foundation is our #1 bestseller.
Shop our range of primers here, and check out our foundations here.
Back to Blog