Why you Need to use a Makeup Primer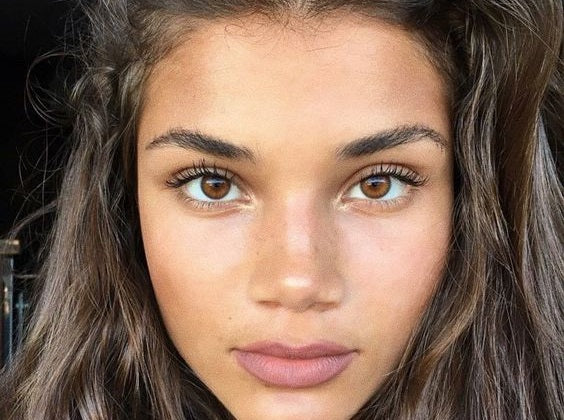 Where skincare literally meets your makeup, a primer (while it might not seem important) is an essential tool to flawless, long-lasting makeup.
At the very base of its function, primer is designed to prepare and protect your foundation and other makeup from coming in contact with the sweat and oil that causes a degradation of makeup throughout the day, and instead helping you start your makeup look with a clean, blank canvas.
Concerned about the appearance of your pores? Primer also helps to fill in fine lines and pores, without clogging your skin, resulting in a smoother, younger and more even complexion.
But the benefits of a primer don't stop there... Priming your skin pre-makeup will leave your skin hydrated and smooth, meaning less flaking, fading and less going to the bathroom for 'touch ups' on the go. Simply said, your on-fleek everything will stay in place until you decide to take it off.
Here are our favourite primers you need to pick up today:
Our original and best-selling, colourless Mineral Primer is made with honey suckle extract and jojoba seed oil, along with hydrating minerals and vitamins to not only hydrate the skin and create a flawlessly even surface, but also helps to protect skin from environmental damage. Perfect for dry skin, the formula is lightweight, yet silky enough to minimise the look of dryness and natural flaking of skin.
The colour correcting properties of this primer, plus the tinted base helps to completely vanish any signs of pores, uneven skin tone and shine in just one step. Rich in peptides, including hyaluronic acid, kiwi fruit extract and rosa flower water, this multi-tasking powerhouse primer hydrates the skin as much as it protects against oil and shine with it satin-matte finish. Perfect for oily skin types and teen skin, looking to minimise pores.
Dull skin? Forget about it with this illuminating, beautifully scented, skincare disguised as makeup. The use of luxurious skin nutrients like marula and orange oils, as well as shea butter and diamond dust for luminosity, after one thin application, your skin will look more radiant and healthy. The glowing properties diffuse light, helping to make skin looks smoother and more nourished, creating a beautiful lit from within softness.
For those struggling to control oil on their skin affecting their makeup during the day, you can't go past the revolutionary Anti-Shine Mattifier. Giving the skin the hydration it needs, without the all-out shine inducing formula, this compact absorbs excess oil while Nigella and pumpkin seed oils help to purify and balance the skin. This process provides an immediate and long-lasting mattifying effect.
Back to Blog