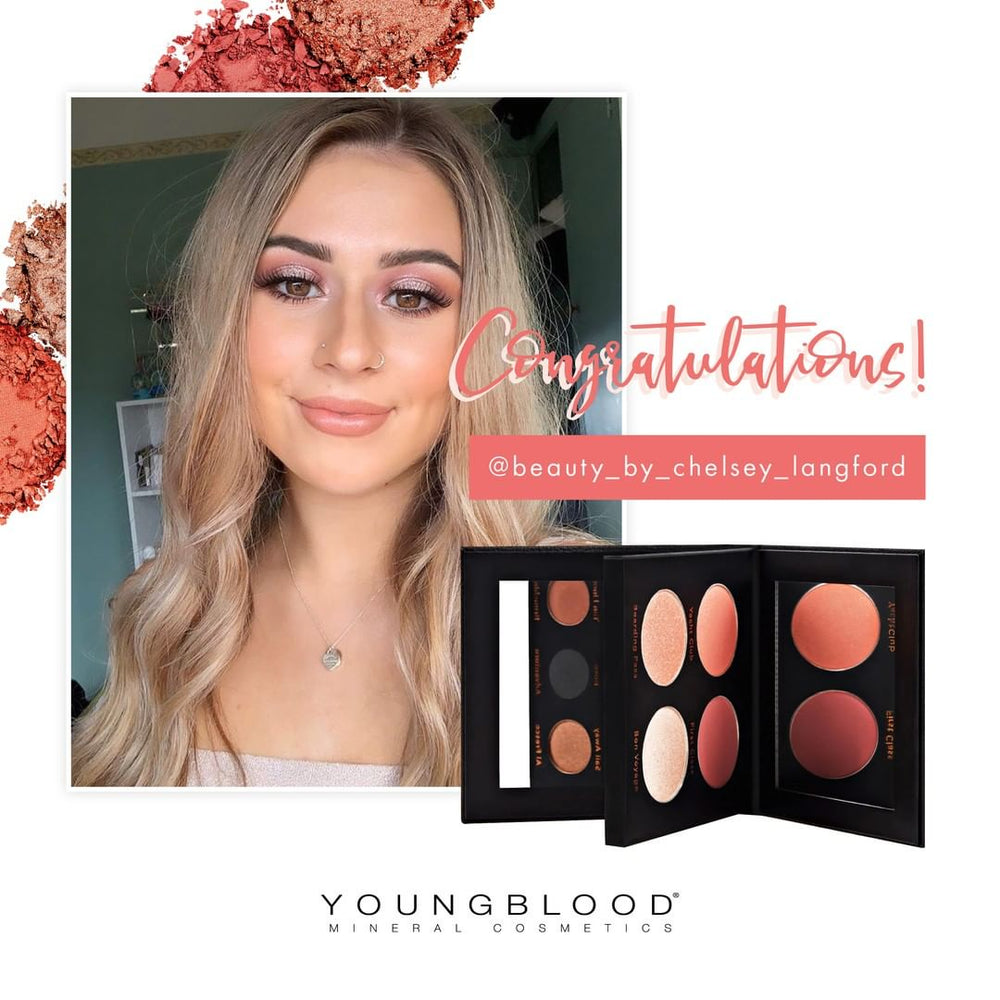 Congratulations to the incredibly talented Chelsey Grace – the extremely deserving winner of our HUGE $500 giveaway! 
Thank you to everyone who participated – we were blown away by all the beautiful, creative looks you guys created with the YB Weekender palette, and with over 100 entries, it was so hard to choose just one winner.
We received a huge variety of looks that proved just how versatile our Weekender Palette really is, and the talent didn't stop at photos, with tutorial-style videos and time-lapses being shared as well!
With so many incredible entries, choosing a winner was no easy feat! After narrowing it down to a top six, the Youngblood team then voted for their top two faves, with the winner being @beauty_by_chelsea_langford with this stunning, pretty-in-pink look!
Her beautiful blending efforts immediately caught our eye, as did her expert use of our 'Yacht Club' and 'First Class' blushes, and along with the Weekender Palette, Chelsea a whole host of amazing YB products to create this look!
Products used:
Congratulations Chelsea! We hope you LOVE your $500 youngblood prize and continue to create gorgeous makeup looks!
Thank you to everyone who entered the giveaway – we loved checking out all your beautiful work! Take a look at the top contenders below and check out all the looks on Instagram with the hashtag #ybweekendergiveaway to find out why the Weekender Palette has quickly become a cult-fave product! With nine beautiful eyeshadows, two blushes and two highlighters all in one handy double-sided palette – the Weekender is a must-have item for your makeup bag! Shop it now!
 Our favourite entries
@georgiacorbeski at @balgowniebeauty
Back to Blog