Zooey Deschanel Radiates in our Newest Lipstick Shade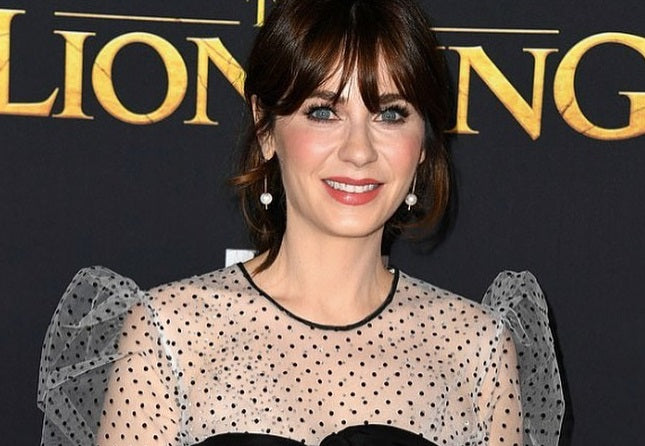 The highly anticipated and long-awaited live-action reboot of the iconic Disney classic that is Lion King has arrived and along with it, comes a surge or star-studded premiers and celebrity-filled red carpets. The LA premiere was nothing shy of amazing, with A-list celebrities from Beyoncé to Seth Rogan all attending.
The gorgeous Zooey Deschanel graced the red carpet dressed in a beautiful puffed, sheer polka-dot dress with the glam to match. Makeup artist  @sarahnelsonamkeup created a classically beautiful look for Zooey, showing off her striking features.
What product was behind her stunning lip? None other than our newest Mineral Lipstick shade, Poppy. This fabulous nude coral shade creates an effortlessly chic look, with a luxurious creme finish.
With winter well and truly here, so is the need for a lipstick that keeps your lips hydrated and protected. Our Mineral Crème Lipsticks have all the important ingredients to keep your lips nourished and loved, with Jojoba Seed and Sunflower Oil to provide moisture-rich hydration and Vitamin E to powerfully protect your lips from environmental stressors.
What's not to love! A beautiful lipstick shade that not only creates a look you will love but gives your lips the love they deserve. Shop our Mineral Lipstick in Poppy here. 
Back to Blog