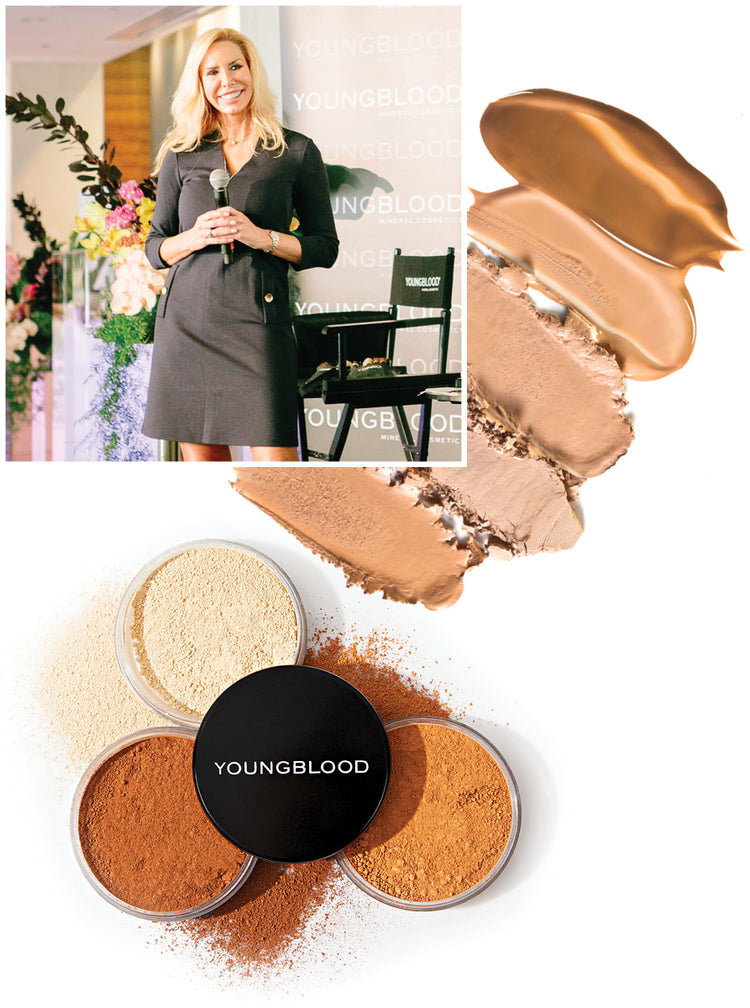 Our story
For over 20 years Youngblood Mineral Cosmetics has sought to create the cleanest luxury beauty products in the world. Inspired by the treatments Youngblood founder, Pauline Youngblood provided during her time as a medical aesthetician and the need for makeup so natural that it could be worn aftertreatment. For Youngblood, clean luxury means sparing no expense to ensure ultimate performance with the most natural ingredients. As you can imagine, 20years ago it wasn't so easy, and it wasn't so trendy. Today even as the very first clean luxury cosmetic brand, Youngblood continues to raise the bar and stay at the forefront of clean beauty. Pauline Youngblood personally reviews every formula and works alongside the best chemists in the world to make sure we deliver healthy, natural, and superior products that help every woman be her best self.
As you take the time to dive into our award-winning collection and learn our story, we encourage you to reach out to anyone on our team. We live for education and sharing our journey. Ask yourself how Youngblood Mineral Cosmetics can change the lives of others. Maybe you or someone you know is suffering from acne and needs a non-irritating foundation. Maybe you've encountered someone recovering or suffering from cancer who has to be extremely careful of what they put on their skin. Maybe you are going for a big promotion at work and need makeup that does the job while keeping you looking professional and natural all day long.
We all have stories to tell and each and every one of them is just as powerful as the next. We must look inside ourselves and realize that makeup is not only skin deep but a life changing product that will remain at the forefront of women's self-confidence for generations to come.
Thanks to its clean, skin-loving formula and natural, buildable coverage, for almost 25 years Youngblood has been the clear choice for makeup artists and beauty therapists around the world, as well as health-conscious individuals who want healthy, high-performance makeup that nourishes the skin and gives flawless, long-lasting coverage.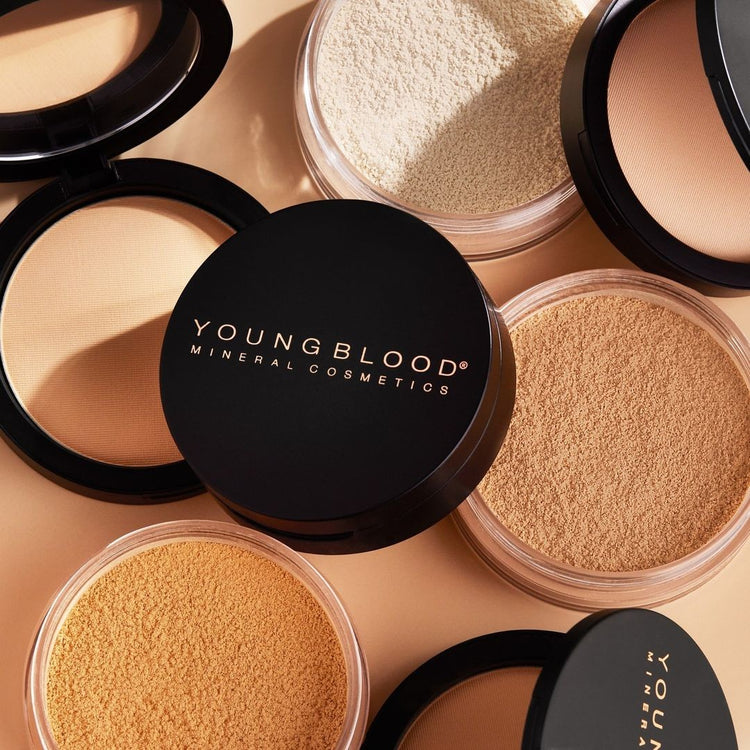 SUPERIOR PERFORMANCE
High-quality mineral makeup that nourishes the skin and acts as the final step of skincare.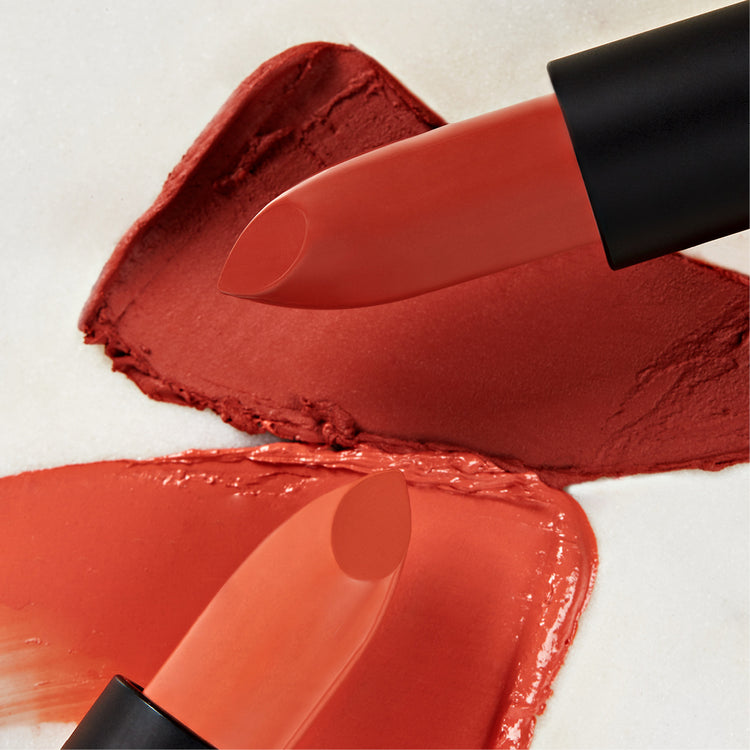 PURE LUXURY
100% pure, natural minerals finely milled for weightless, adjustable coverage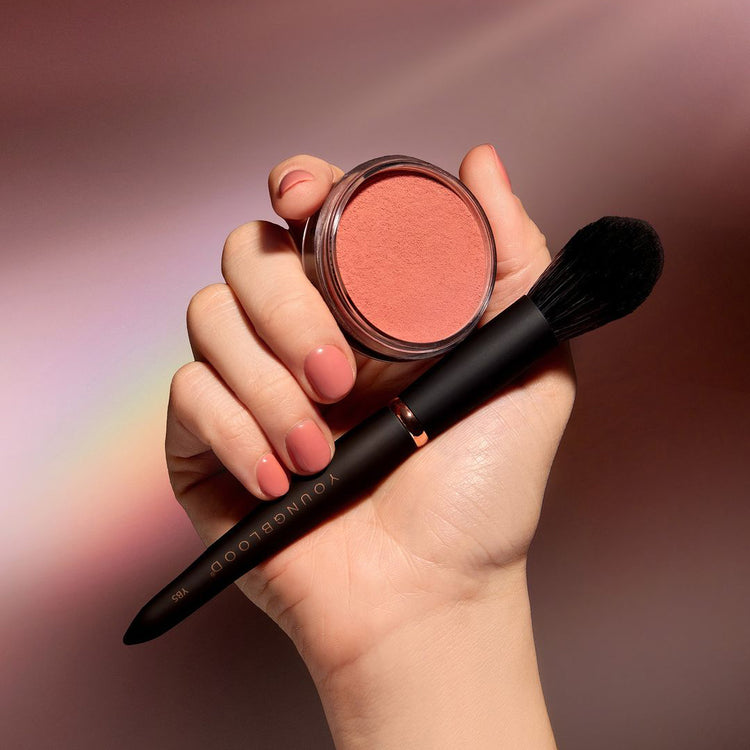 100% MINERALS
Triple-milled minerals nourish and shield your skin with natural anti-inflammatory and sun-protection properties.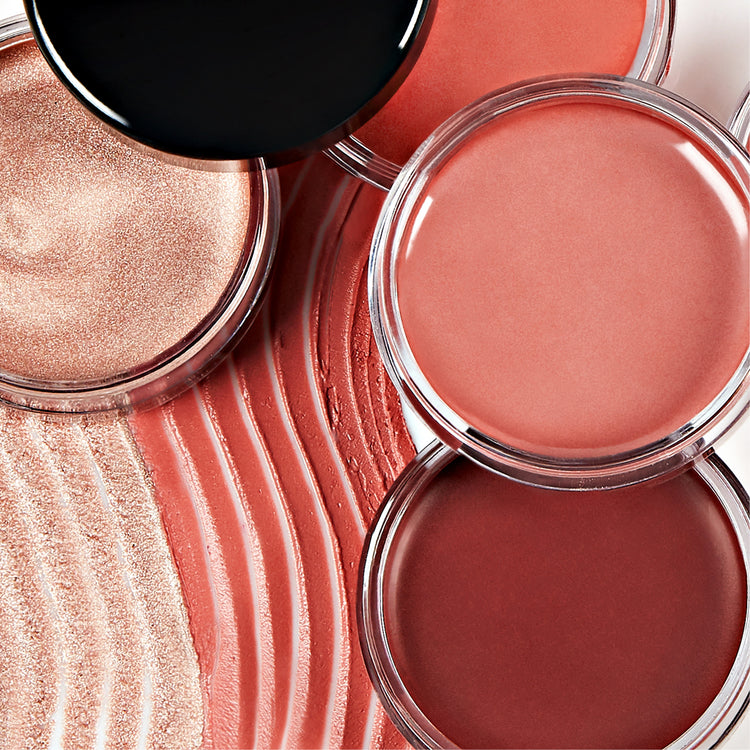 NON-COMEDOGENIC
Non-comedogenic (it won't clog your pores) and suitable for use on inflammatory skin conditions such as rosacea, acne, eczema and psoriasis.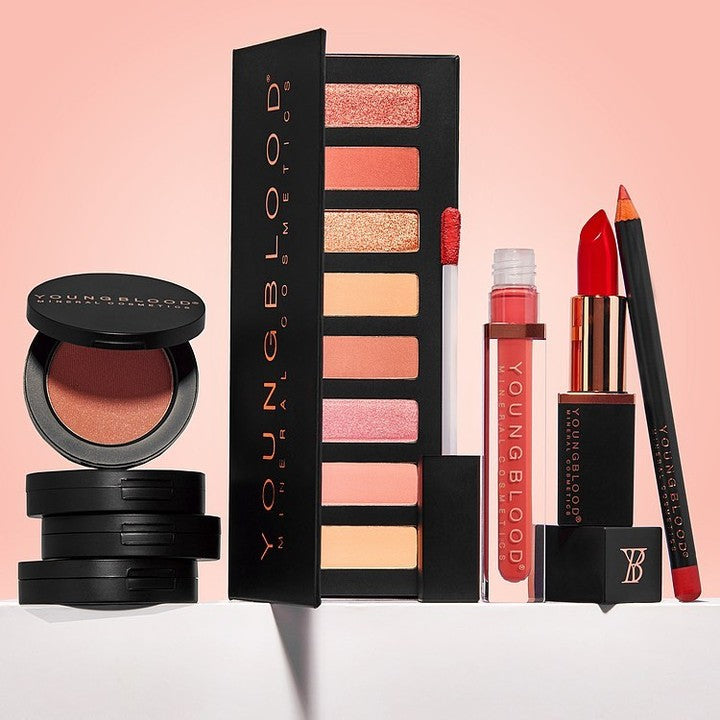 No nasties
Youngblood products are formulated with 100% natural minerals such as titanium dioxide, iron oxides and mica, that are gentle on skin.    
We fortify our products with nourishing plant extracts and oils to further enhance their skincare benefits.    
We leave out common irritants such as fillers, dyes and preservatives that are found in traditional makeup.    
Youngblood products are formulated without:   
❌ Zinc oxide  
❌ Talc  
❌ Lead  
❌ Mineral oil  
❌ Parabens  
❌ Alcohol  
❌ Dyes  
❌ Binders  
❌ Fillers  
❌ Chemical preservatives
Clean luxury
• From the moment you brush it on, you'll notice the incredibly silky feel, and a polished, natural finish.
• Even with our flawless coverage, you'll feel like you're wearing no makeup at all.
• Unlike other mineral cosmetics, Youngblood never looks 'glittery' – instead you'll radiate a natural, healthy glow.
• Clean and lightweight, Youngblood allows your skin to breathe and is non-comedogenic – meaning it won't block your pores.
• With easy to apply formulas, Youngblood wears beautifully on every skin type – even those prone to breakouts, inflammation and sensitivity.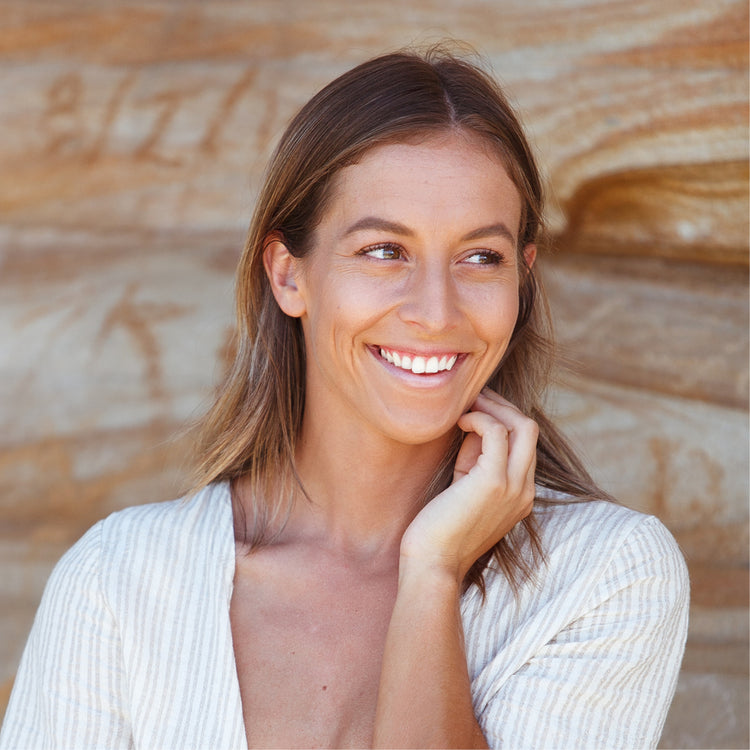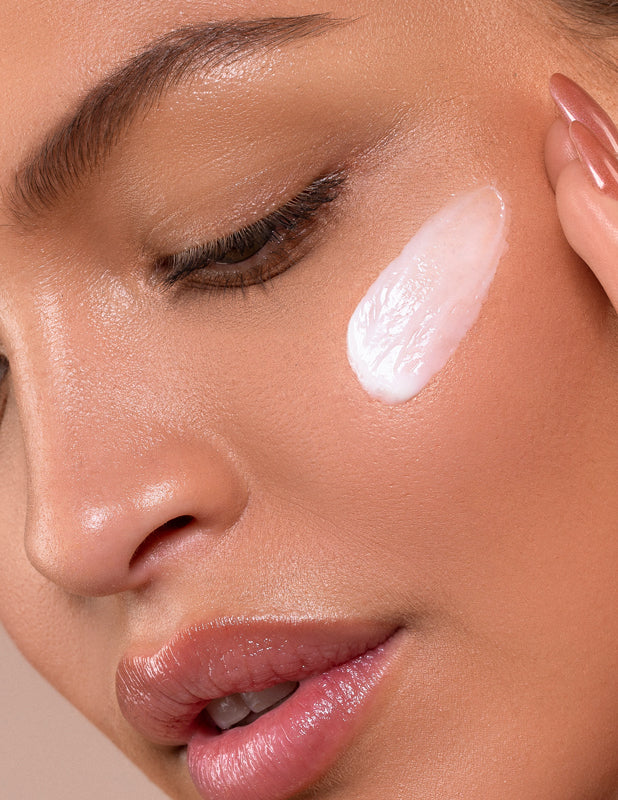 BEAUTY WITH BENEFITS – MAKEUP THAT DOUBLES AS SKINCARE
Makeup that heals while it conceals (we call it Beauty With Benefits!), Youngblood offers superior coverage without compromising skin health.
Along with natural, soothing minerals, Youngblood products are also packed with skincare-quality blends of deep-sea minerals and botanical extracts that nourish and protect your skin while delivering flawless coverage – we call it beauty with benefits.
Specifically formulated to minimise skin irritation and safely conceal the redness that comes with inflamed, irritated skin, our natural mineral formulas adhere to the natural oils in the skin (rather than sinking into the pores) – allowing skin to breathe and function normally
3 FORMULAS. 40 SHADES.
ALL SKIN TYPES.
Pure, natural minerals finely milled for weightless, silky, versatile coverage.
Youngblood's three foundation types cater to all skin types and tones, with each luxurious mineral formula providing a different coverage and finish. Use them with our range of quality primers and handcrafted, artist-quality vegan brushes to ensure your desired coverage and finish.
Our #1 bestseller is our Loose Natural Mineral Foundation – a concealer, foundation, powder and sunscreen all-in-one! Long wearing, highly-pigmented, lightweight and containing 100% pure minerals that drastically improve the appearance of any complexion, this foundation provides seamless, buildable sheer-to-full coverage that can be applied in seconds.
Our ever-popular Liquid Mineral Foundation provides beautiful medium coverage with a luminous, supple finish, while deep-sea mineral water and a skincare-quality blend of soothing botanical extracts hydrate and nourish the skin.
To learn more about our full range of foundations, click here.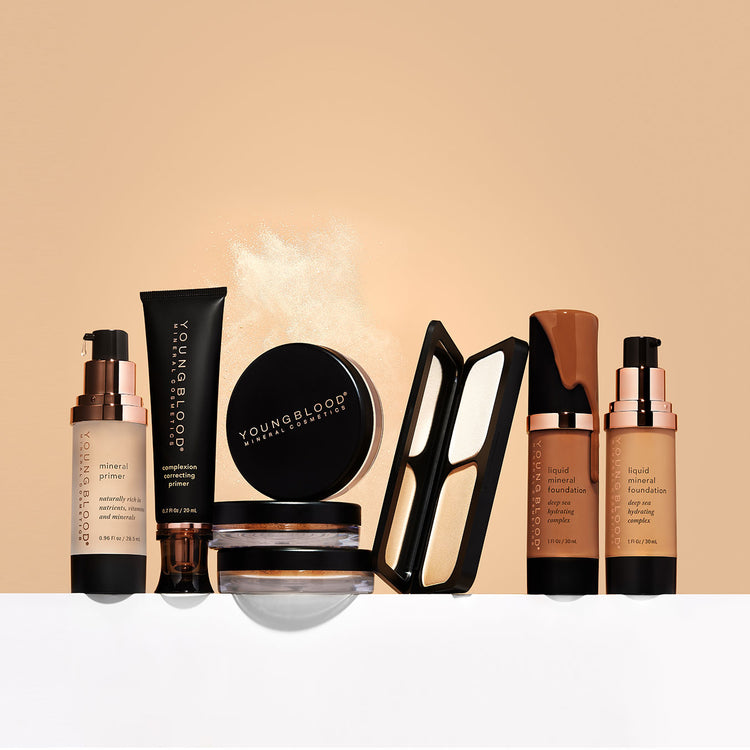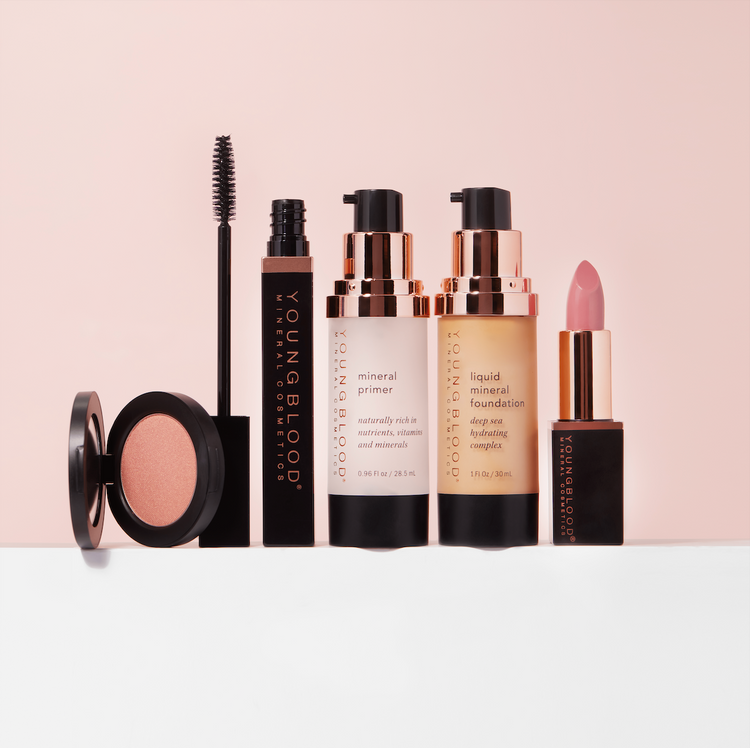 Cruelty-free
• We're proudly PETA-certified cruelty-free.
• We never have and never will test on animals.
• We have a range of vegan products.
Here's what others are saying about Youngblood!
"I use this mineral makeup every day! It covers so well!"
Here's what others are saying about Youngblood!
"I want to take the time to thank you for such an amazing product. After being diagnosed with a bone condition, I commenced chemotherapy which meant my old make up brand was no longer suitable. I was devastated, as it had taken me a long time to find a brand that didn't upset my sensitive skin. A friend of mine who used to work as a beautician recommended your Mineral Radiance Moisture Tint and I'm so incredibly impressed! Thank you for making me feel semi-beautiful – even with all the bags and discolouration as a result of my treatment."
Here's what others are saying about Youngblood!
"Forever loving the look of Youngblood makeup on my skin! It feels super lightweight and soft, and you can build up coverage without it getting cakey. You have to try their Loose Natural Mineral Foundation – no nasty chemicals means no more breakouts!"
Here's what others are saying about Youngblood!
"I LOVE Youngblood! I've used it every day for a decade, and it never damages my skin!"
GROW YOUR PROFITS WITH YOUNGBLOOD.
ENQUIRE TODAY
Call 1800 625 387 and speak to a Youngblood representative or simply complete the form and a we be in touch with you.