Youngblood Stockist of the Year 2023 – La Bella Medi Spa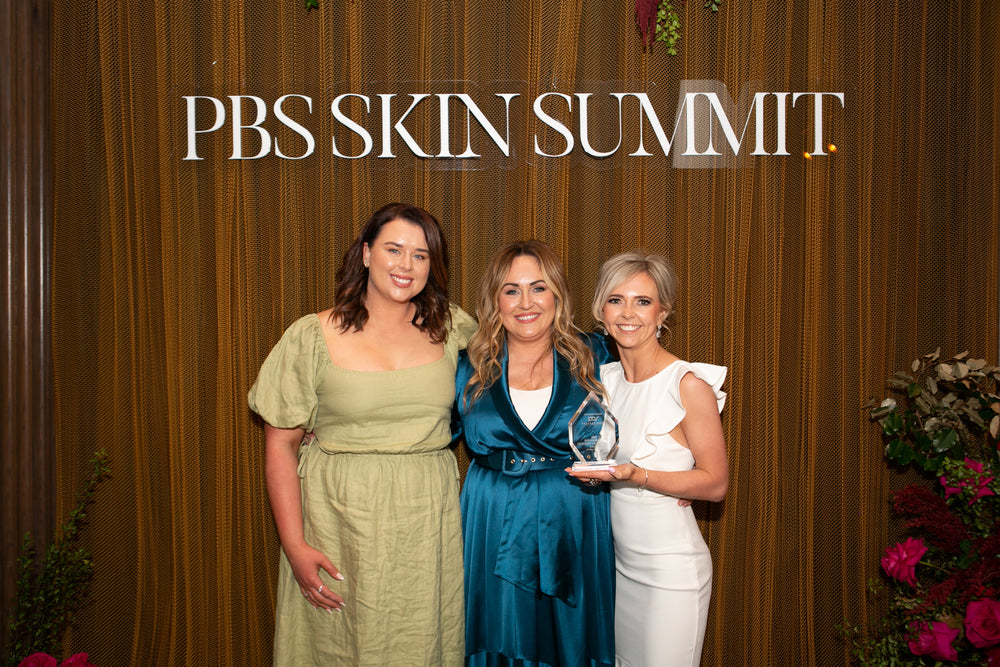 After years of lockdowns and missed opportunities, on Sunday the 21st of May, it was finally time to gather together and celebrate our incredible industry at the Professional Beauty Solutions (PBS) Skin Summit Awards Gala Dinner Evening!
Held at the iconic Ivy Ballroom in Sydney CBD, exceptional Youngblood stockists, salon owners and gathered for a night of celebrations, dancing, and awards with the highlight of the evening seeing the outstanding La Bella Medispa from Sydney being crowned the Youngblood Stockist of the Year for 2023!
The Youngblood Stockist of the Year is a true ambassador of the brand, living and breathing the brand philosophy that Youngblood truly is the last step in your skincare routine. Huge believers in the importance of mineral makeup, this salon ensures every client that walks through their doors experiences what Youngblood has to offer.
This salon concludes every treatment and facial with a Youngblood 4-minute make over, ensuring their clients not only leave feeling beautiful, but they also get to experience the products first-hand which often converts into instant retail sales. With the salon even telling us that they "Can't keep Youngblood on the shelf!", what makes them worthy of the Youngblood Stockist of the Year title is their dedication to educate their clients on the benefits of mineral makeup. They host regular Youngblood VIP nights where they delve into the full range and provide clients with expert tips and tricks. They also offer 1-on-1 training with their clients where they teach them how to use and apply the products step-by-step.
They simply are obsessed with Youngblood and this shows in their commitment to being true advocates of the brand. We are so thrilled to announce this year's WINNER for Youngblood Salon of the Year… Codie Sense and the team at La Bella Medispa.
Back to Blog