We WON the Best Mineral Makeup Award! 🏆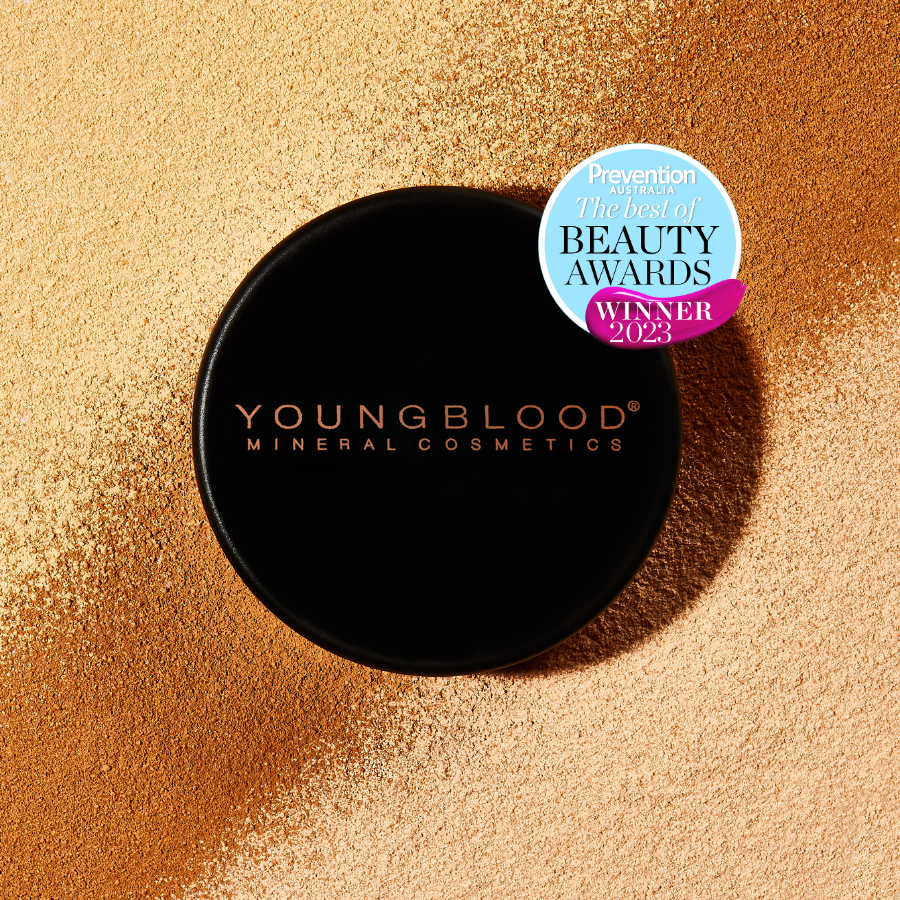 The votes are in! Youngblood wins Prevention Best of Beauty Award! 
Prevention Australia is a well-respected magazine, serving health, beauty and travel content that is committed to inspire women to live their life with confidence. Here at Youngblood, we're not only on board with this concept, but so excited to reveal that the votes are in, and we are winners of the Best Mineral Makeup in the annual Prevention Best of Beauty Awards! 
WHAT PREVENTION AUSTRALIA SAYS 
"The Loose Mineral Foundation is a good mineral powder foundation will leave your skin looking as radiant at the end of the day as in the morning, and this one does exactly that...Free of nasties, and non-comedogenic (which means it won't clog pores), it works just as well as a foundation as it does a concealer and powder," says Cecily-Anna Bennett, Prevention Beauty Editor 
Meet the best seller! This accolade only adds more credibility and value to an already much-loved product, so if you haven't tried it already, there's no time like the present! 
Youngblood's Loose Mineral Foundation is crafted with a premium blend of 100% pure minerals, elevating the appearance of any complexion. Achieve flawless coverage in a matter of seconds with this lightweight, flagship formula that enhances your natural beauty.
This long-lasting, deeply-pigmented foundation combines crushed mineral powders to impart a luminous finish while remaining exceptionally weightless. Acting as a concealer, foundation, powder, and sunscreen all in one, this versatile formula offers customisable coverage and a gentle radiance. Its water-resistant nature ensures color fidelity, providing your skin with a range from sheer to full buildable coverage.
Plus, you'll love it because it's... 
✨For all skin types (non-drying and won't clog pores)
✨Fresh and breathable weightlessness
✨Non-irritating, all-natural ingredients
Back to Blog