Natural Loose Mineral Foundation - the perfect post-treatment makeup for your skin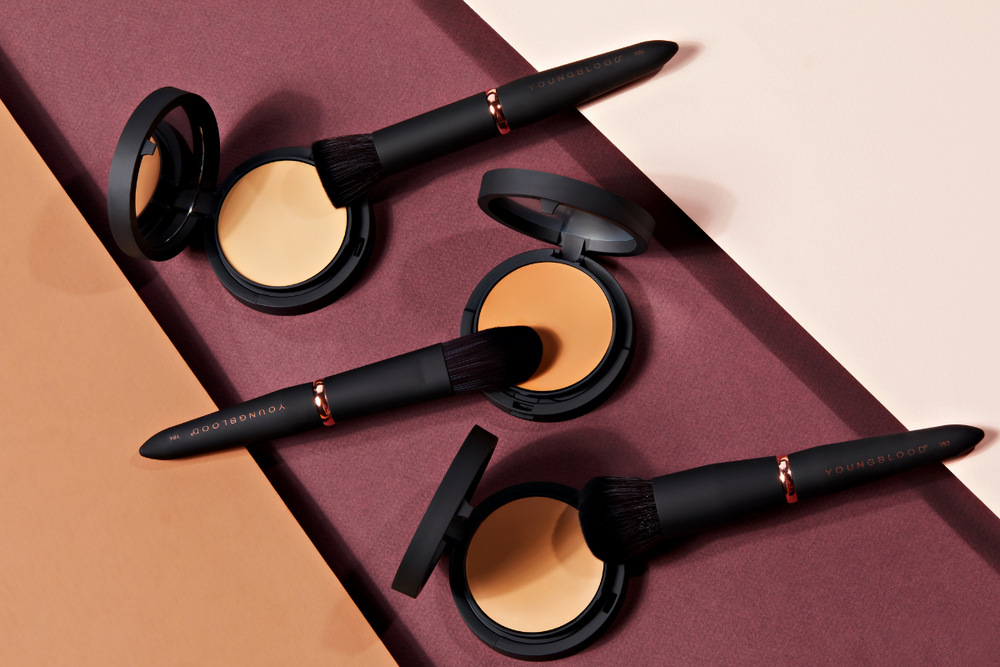 Why the quality of your post-treatment makeup matters
Finding a safe, post-treatment makeup suitable to use after your next facial treatment or cosmetic procedure is more important than you may currently think.
Advanced skin treatments like peels, laser or IPL may leave your skin reddened, possibly bruised or experiencing inflammation which is normal, and part of the amazing results long-term benefits you'll achieve. Before rushing to cover, hide and conceal with traditional  makeup, you need to ensure that you are choosing products and ingredients that are safe, soothing and non-irritating. Many traditional makeup products contain ingredients that may compromise the skin healing process by clogging pores if applied to the skin too soon after treatment. Youngblood Mineral Cosmetics is created with clean ingredients that are 100% safe to use on your skin after most skin treatments without irritation – think of it as an extension of your skincare with formulas that are gentle, soothing and skin protecting.
The superior choice for post-treatment makeup
Originally formulated in a medical setting for patients recovering from advanced medical procedures such as laser, chemical peels, surgery, and cancer treatments, Youngblood makeup is gentle enough to be applied post-treatment.
Makeup that heals while it conceals… Youngblood offers superior coverage without compromising skin health.
The all-natural ingredients in Youngblood Loose Mineral Foundation means you can apply it immediately post facial treatment or procedure.  Made with premium grade, triple-milled minerals that are gentle on the skin with buildable coverage allows you to easily cover redness, blemishes or bruising and leave your skin looking fresh with a natural flawless finish.
The go-to foundation for beauty professionals all over the world!
Our Loose Natural Mineral Foundation is a concealer, foundation and powder all-in-one and loved by beauty professionals worldwide for its superior lightweight formula works that is gentle enough to apply after most skin treatments. With buildable coverage from sheer to full, you can confidently leave the salon with a healthy, natural glow! With 100% pure luxurious minerals that won't block pores or cause irritation, this best-selling formula works to heal skin while providing flawless, breathable coverage thanks to the below ingredients.
Titanium Dioxide – Protects skin with a physical sun barrier and offers exceptional coverage.

Mica – Adds a subtle sheen and silky-smooth texture by reflecting natural light.

Iron oxides – Smooth, pure and natural pigments that cover imperfections and evens skin tone.
What makes these ingredients the perfect choice for post-treatment skin is that they are safe, gentle and non-toxic – hence they don't irritate the skin.
Shop our safe, mineral foundation today.
Back to Blog