Fight the Flush: How to Cover Rosacea and Problematic Skin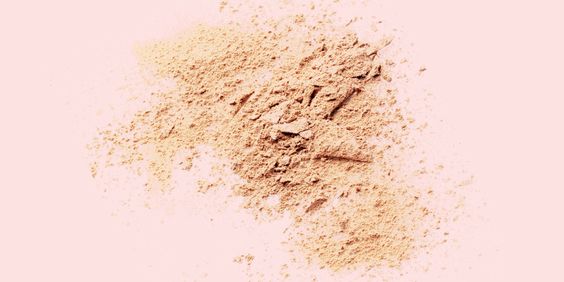 Ever had that moment when you have wanted to beat your face with your most prized makeup products but found that they actually irritate and worsen your skin conditions? Yeah, haven't we all… And it is the most heartbreaking thing.
More than just a subtle flush that passes as blush on your cheeks, rosacea is a chronic skin condition that inflames the face, most prominent on the cheeks, nose, chin and forehead. Rosacea is a common skin problem that affects at least one in 20 people in Australia. And it's not hard to see why, when climate, UV radiation and diet are amongst the common triggers. When you experience rosacea or other heating skin conditions, it may feel like putting anything on your face is only going to make it worse, you *sigh* you'll just have to deal with looking a tad bit flushed 24/7.
The next time you experience facial redness, reach for a mineral foundation that will not only conceal the colour but also help to heal it. Experts suggest switching to mineral makeup as it is not absorbed by the skin and often use anti-inflammatory ingredients in their formulas. The aim here is to soothe and cover, guys! Minerals in makeup are not only good for your skin on the outside, but help to cool and heal your skin from the very source. With minerals like zinc oxide and titanium dioxide, you are given natural protection from the sun, as well as less irritation from the formula. BONUS!
Youngblood's 5 types of foundations are all rosacea, acne and pigmentation friendly. Completely vegan, natural ingredients and lightweight formulas let your skin breathe underneath its coverage while giving you that flawless, airbrushed look. Our top 3 picks for rosacea sufferers are:
Loose Mineral Foundation: Our core product, the luxurious loose minerals of this foundation are made without parabens or synthetic chemicals that will not dry the skin which is beneficial to those who suffer with rosacea. Anti-inflammatory properties keep flushed skin calm and soothed, while mica reflects light, steering attention away from any redness. Paraben, gluten, nut, talc free and vegan
Liquid Mineral Foundation: Some liquid formulas can be irritating for those with sensitive or inflamed skin, however our deep sea hydrating complex intensely hydrates the skin so you can say goodbye to dry and red. The botanicals and ocean minerals soothe revitalise skin, giving you wear and coverage for hours, while soothing the skin underneath. Paraben, gluten, nut free and vegan
CC Perfecting Primer: Your colour correcting best friend. If you've been a long term sufferer, chances are you have tested a few CC creams and primers in your time. Balance your skin's tone, texture and shine with this mattifying primer that minimises the appearance of redness with powerful peptides.
Here's Youngblood expert application tips to reduce the appearance of rosacea:
Apply a light layer of foundation first, starting from the centre and blending out. This will let you see the coverage before you go all out with more and more layers.
Always use a clean brush or sponge to avoid spreading bacteria on your area of concern.
Use a densely bristled brush like our Liquid Foundation Brush or Kabuki Brush, and apply more foundation coverage over heavily flushed areas like nose and cheeks.
Set with a non-irritating loose powder like our Mineral Rice Setting Powder for your coverage to last all day.
Back to Blog