Mineral Makeup Designed with ALL Skin Types in Mind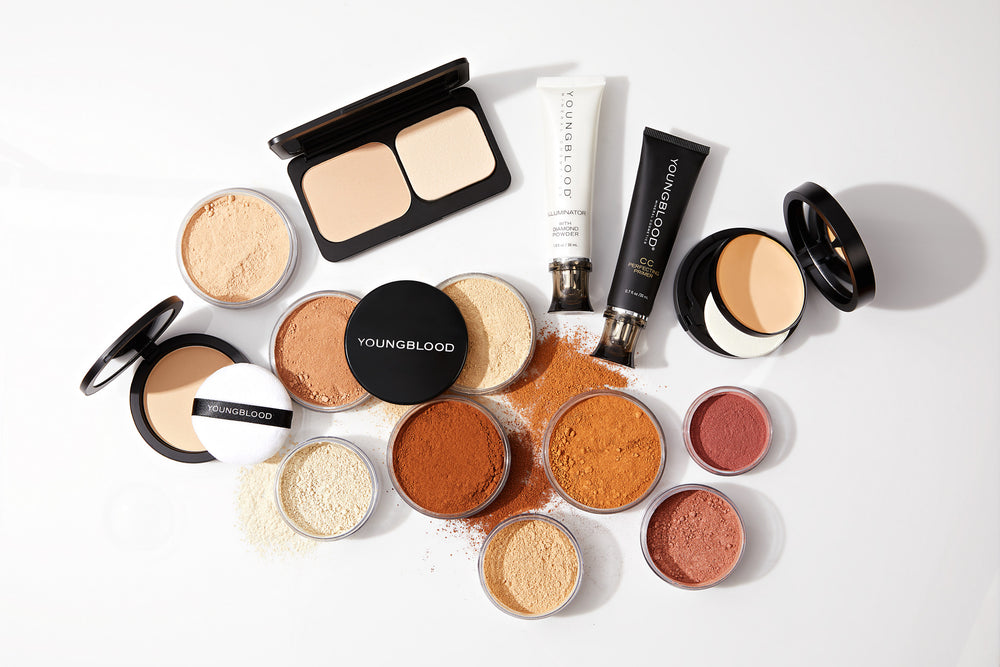 For over twenty-three years, Youngblood has been creating high-performing, healthy cosmetics for our loyal makeup-lover filled community. Youngblood evolved from a need for cosmetics formulated with clean ingredients that are beneficial for your skin and also provide the coverage and radiance of a luxury foundation. Founder and CEO Pauline Youngblood observed the empty space in this niche market and set out to pioneer an iconic brand of clean, luxury cosmetics. 
Our Core Value; Clean Makeup = Healthy Skin
Makeup is an essential in many peoples lives; to feel put together, boost confidence or help cover up troubling skin concerns. So why choose a makeup brand that contains chemicals, preservatives and fillers, and undoes the repair work you have achieved on your skin? Youngblood mineral makeup doubles as skincare; binding superior formulations with flawless coverage to act as a healthy lightweight mineral prescription that performances exceptionally to your skin's needs. Keep reading to find out what's to love about our 5 foundation formulas!
All of Youngblood's foundations are;
Free of fragrance, oil, talc, parabens and artificial dyes
Creates a healthy, natural glow
Ideal for all skin types and skin conditions
Contains titanium dioxide, a natural sun protectant
Made without zinc oxide to keep sin hydrated
Pure, natural minerals finely milled for weightless, adjustable coverage
Water-resistant; lasts without touch ups
Cruelty-free and environmentally responsible
Soft, silky, luxurious feel on the skin
Non-comedogenic and non-acnegenic
A Foundation for Every Skin Type, Concern & Condition
With our comprehensive range of colour, and variety of crushed, pressed, cream and liquid mineral foundation formulas; you can create any look or finish you desire. Whether you are trying to create the perfect bridal makeup, a look for the runway, or just a look for everyday wear, Youngblood has it covered.
The Results Speak for Themselves
| | |
| --- | --- |
| @raptchau | |
| @abbeysedwards | @bellwest |
| @trendzhairandbeautystudio | @azure_esperance |
Find your Perfect Foundation Match
With so many different types of foundations, offering a range of finishes and coverage, it's no surprise you may feel a little overwhelmed when it comes to making a decision. From dewy to matte, sheer to full, powder to liquid and everything in between, you're spoilt for choice – but which foundation is right for you?
Youngblood offers five foundation types (and over 50 shades!), and each of them have their own great benefits for different skin types! Thankfully, in just 5 easy steps we'll match you with one of our 5 skin-loving mineral foundation formulas with our Foundation Finder! Click here to take our Foundation Finder Quiz for your personalised recommendation.
Back to Blog