Eyeshadow Combinations We'll be Wearing for Christmas Lunch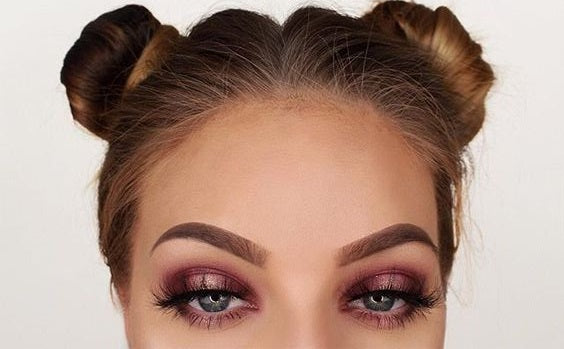 Christmas day is knocking at our door, and we've started planning out not only our outfit for Christmas day, but our makeup look!
When it comes to the perfect festive look that also suits the summer climate, that ALSO looks dressy enough but not too dressy for Xmas lunch, it can be hard to get a little creative with your shadow shades. But that won't stop us from trying!
Here are our top favourite eyeshadow duo combinations that will look flawless while you tucker into turkey and bread:
Khaki Green and Champagne Gold.
Green and gold makes for a perfect combination for a subtle festive infusion into your look, and you can even pair a vibrant red lip with it. Step outside of your earthy toned comfort zoned and inject a bit of unique colour to make your eyes pop, whether you lightly swipe or pack the pigment on.
We recommend the Eyeshadow Quad in Gemstones + Individual Pressed Eyeshadow in Halo to complete this look.
Burgundy and Blush Pink.
For a warmer, pink undertoned look, mix intense with subtle with this colour combination that makes green eyes sparkle. Wear this combination as a statement, shading the plum burgundy over your entire lid and on your lower lash line for an update on the traditional smoky eye and blend out with a hint of pink.
We recommend the Individual Pressed Eyeshadow in Czar + Pink Diamond to complete this look.
Teal and Navy Blue.
Yes, this is an extreme pairing, and could transport you to the 80s with an incorrect flick of the hand, we think this will look perfect over your festive night out or with a flowing white dress during the day. Go easy on the rest of your makeup and blend these two tones together for a vibrant smoky look, or layer along your lash line for a punch of colour in a more subdued way.
We recommend the Individual Pressed Eyeshadow in Sapphire and Jewel to complete this look.
Back to Blog