How to master the baking makeup technique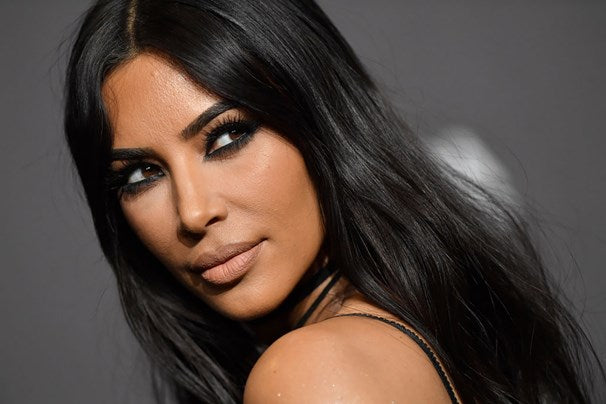 What is makeup baking exactly? Largely a technique made famous by our Kim Kardashian and her makeup artist Mario Dedivanovic, baking involves using a loose setting powder to set your concealer and your entire foundation base before dusting it off to reveal a flawless, almost-airbrushed finish. The trick, however, is leaving the loose powder on for a few minutes so the warmth of your face essentially melts it in place for that extra-perfect, creaseless result.
If you are after the perfect full coverage or a long-lasting makeup look, follow these steps for a flawless base.
Prep your skin
Since baking requires lots of powder under your eyes, ensuring your skin is well moisturised is vital to achieving a smooth and creaseless finish. Start by applying a primer (full of skin hydrating ingredients) to the entire face. Then apply an eye cream around the eyes as this area is more prone to dryness, plus it will help reduce any puffiness. Try: Eye Impact Recovery Cream + Mineral Primer
Apply a Liquid Foundation
Before using a baking powder, even out your complexion with foundation. A liquid foundation is a must as it is likely to minimise the risk of cakey-looking makeup - it has to do with the way it bonds with the setting powder. Try: Liquid Mineral Foundation
Apply Concealer
Quality concealer is your best friend when it comes to masking imperfections such as dark circles. Choose a concealer that is no more than 1-2 shades lighter than your foundation to avoid the dreaded white circle around the eye area. Blend it in with either your fingers or a damp makeup sponge. Try: Ultimate Concealer
Press Translucent Powder onto concealed areas
Here's where the baking really begins! To start, tap a generous amount of loose translucent powder onto the lid of your compact and dip a damp makeup sponge into the powder. Then, gently press the sponge under the eyes from the inner corner to the outer. For a really flawless finish, apply the powder liberally. You can also bake other areas of your face, like your chin and T-zone. Try: Hi-Definition Hydrating Mineral Perfecting Powder
Leave the powder to set
Once you've applied your powder, let it set for at least a few minutes (the longer, the better!). What happens now is the powder will set into the oils of your foundation to create a flawless coverage (this is the actual baking component of the entire process).
Dust off any excess
For a perfect result, simply dust off any excess powder on your face with a fluffy makeup.
Voilà– you've baked your makeup.
Back to Blog